Global Gr Ch Siega The Great
Global Grand Champion Siega The Great ~Global Grand Champion Siega The Great ~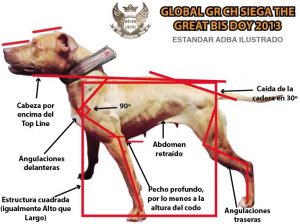 This is about to be the best American Pit Bull Terrier in the history of the breed.  Her qualities and excellence is totally amazing .
Sweet , noble loving dog. Crazy hard drive , hard worker, relentless. She is the true  Dog of Velvet and Steal as Mr. Bob Stevens calls the best of the breed.
I will be working on wring about her. At this point I will add some pictures and let me just say that Brasilia Brasil March the 28Th she is alive , happy and getting ready to produce more great Pitbulls for the future of the breed.
Her pedigree marks the way many dogs will be breed in the future. Pure Sarge POR x Damian ROM /AWESOME BUCK ROM !

Now on 2017 she just got breed to no other than the great Grand Champion Mayday ROM !
His daughter are doing very well, and in time soon some will be breed to some of my amazing studs !!
Stay tune for these dogs as this is the way , the winners are coming from !
Gr ch Mayday ROM, Grand Champion Mayday ROM,Gr ch Mayday ROM, Grand Champion Mayday ROM,Gr ch Mayday ROM, Grand Champion Mayday ROM,Gr ch Mayday ROM, Grand Champion Mayday ROM,Gr ch Mayday ROM, Grand Champion Mayday ROM,Gr ch Mayday ROM, Grand Champion Mayday ROM,Gr ch Mayday ROM, Grand Champion Mayday ROM,Gr ch Mayday ROM, Grand Champion Mayday ROM,Gr ch Mayday ROM, Grand Champion Mayday ROM