RED NOSE GAME DOG CHEYENNE ROM 1994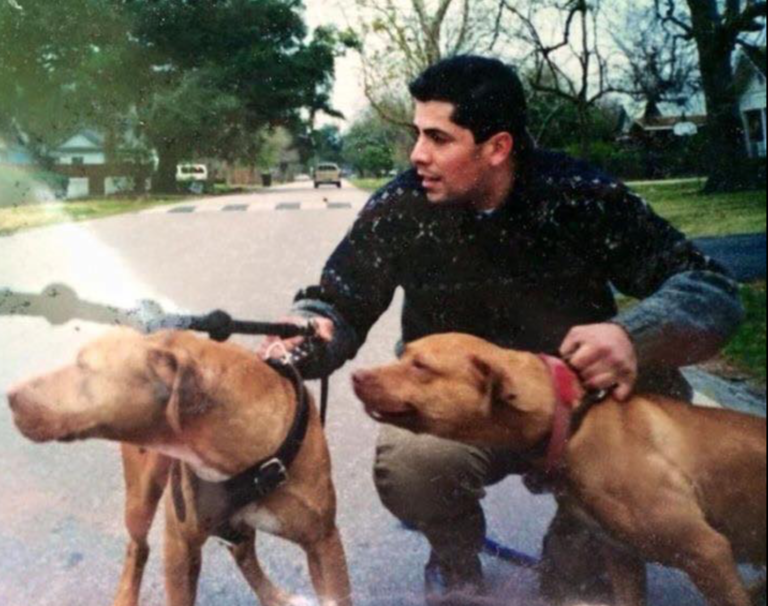 THE FOUNDATION MADE OF SOLID STEEL
We we started to build our bloodline. It was all about the most supreme real pitbull on earth. We needed to select from the best dogs based of the 1970, 1980. One of the was a recommendation directly by who was the GOAT of those times my dear friend Victor Aycart.  It was the convention breeding of those dogs that he bred. One being Aycart  Crash and Aycart Tarna both owned by a guy called Gary Bell or red tide kennels.  The Golden vein was the future of the game dogs, and the future of the old family red nose, calls today The Modern Old family red nose as most OFRN breeders breed pedigrees and not top level individuals . A huge mistake made all across the breed at those times.  I was looking for individuals so I hand picked Cheyenne from this litter. The guy wanted me to have a different puppy. Yet I had a blessing, I was born with a clinical eye for great dogs.  She was supposed to go to John Bemus the great STP kennels. Yes the same man that owned STP;s Gr ch Buck ROM.  I was just a rookie, yet i was dead serious, and I was Chico from The Bronx. We had some hard words and walked away with Cheyenne.  I was dead serious on trusting this gift that i knew I was blessed with.   
Cheyenne with time became my foundation female, dead game herself, and a 2 time winner in the old days.  She was breed to this dog on the picture on top on the left in the year of 2000 and I had a huge break. Aycart Macho was the dog on the left and he was a son of gr ch Mayday rom x Aycart Blondie.  I had seen all the best sons of Mayday live by that time. I had freed access to Gr ch Haunch and Gr ch Barracuda, Yet I seen a few minutes of Macho 1xw, owned by some dispensable tutu fruit boys, he was my choice.  I paid a stud and i created the great Awesome Buck ROM.  Some may say a lucky break. I call it GOD blessed that young man that walked dogs till dawn.
Cheyenne was loved by everyone. her personality was of positive energy, love, hard drive, wanted attention and always protective of al of us.  My dear friend Franzel Tongol from Texas loved her so much.  He was the only man other than me that i gave a son of her. He was name Dirty Bastard.  She lived  inside the house will go to conformation shows as i will be adding pictures here. My son Francisco Jr love her so much. When she passed away was a very sad morning. I knew she was going so i wanted to stay alone in the house and she slept with me a few nights prior.   I made her a promised her children and generations would be the best dogs ion earth. Many times facing adversity, my legs go soft , and them I remember this one promise and kept on going. I think my now i have done good on this promise. 
The story to be continued !
All rights copyrights belong to Chico lopez.
AWESOME BUCK AT 6 WEEKS OLD THE GRAND DAD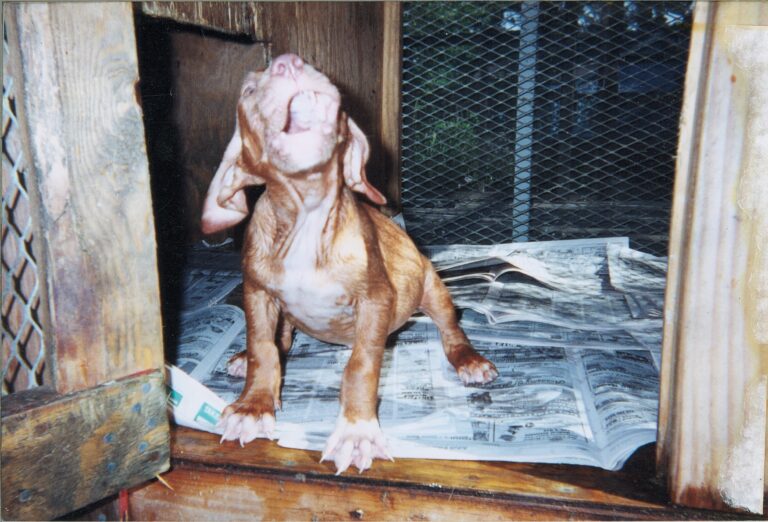 THIS STORY IS AS SENSATIONAL AS IT GETS ! 
Awesome Buck was all i thought day and night.  my dreams started to take form.  The real American PitBull Terrier . The some of Cheyenne ! The Cheyenne dogs. The crazy daisy was giving me master pieces.