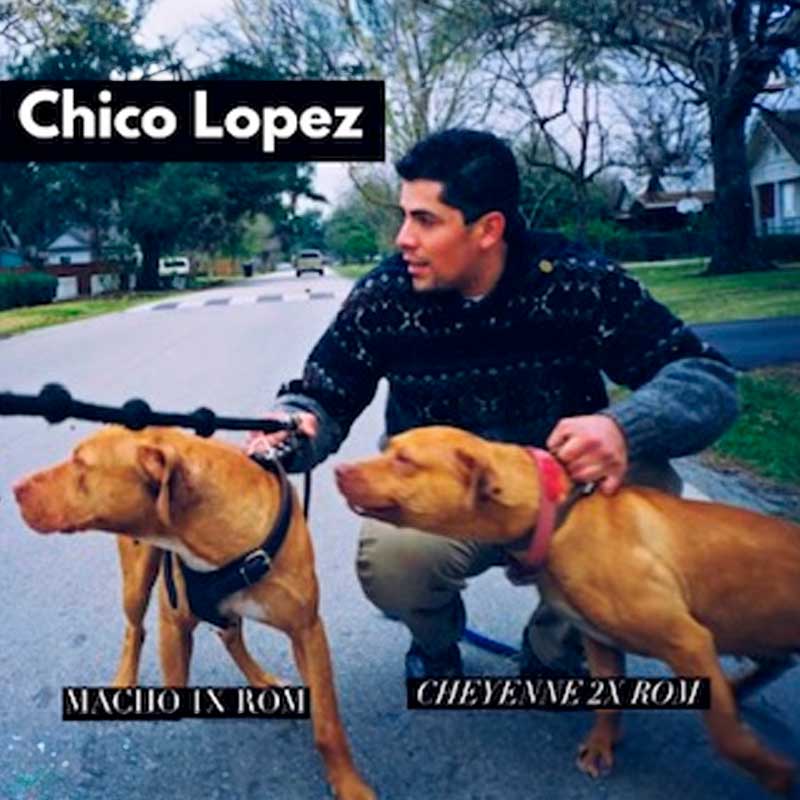 BREEDER: SOUTHERN KENNELS
A trully one of a kind APBT. The best son of mayday in every way. He could have made more Gr ch and Ch than anyone , including Mayday, Jeep, frisco or any other dog, credit to Mr Aycart. This is my personal opinion.Too bad he was gone too soon. With only breed 4 times. Only twice to proven winners and producers such as Cheyenne 2xw ROM and Tarna 2xw. In fact he was breed to a proven cur two face, and still produced a game dog ch Xena. Macho 1xw produced TCF`s Ch Awesome Buck ROM 4xw, OHK`s Awesome Bull 1xw, TCF`s Ch Macho Jr ( ACE), Dtown`s Ch Zena, Angels`s Ch Street Justice. " I seen most of the best sons of Gr ch Mayday, and to me by far he Macho 1xw was the best son in every way" Chico Lopez
The Golden Vein is the bloodline behind the great legends Red Nose Ptbulls from Chico Lopez. Started in 1990 and has traveled to 76 cities around the world.
Creating multiple dogs of the year,
Multiple Global Grand Champions,
Global Champions and Breeder of The year awards.
The most accredited breeder of Real Pitbulls Today.
Discover the most amazing Red Nose Pitbulls for sale.
Visit the website and discover with your own eyes Today.
Call 806-500-5552
4 GENERATION PEDIGREE

First
Second
Third
Fourth
(Sire) GR CH SOUTHERN KENNEL'S MAYDAY ROM
GR CH TANT'S YELLOW (6XW) ROM
CH CHAVIS' YELLOW JOHN (4XW) ROM
BASS TRAMP RED BOY (2XW) ROM
MARLOWE'S RED FEATHER
TANT'S MISS JOCKO (2XW) ROM
CH CHAVIS' JOCKO (4XW) POR
CHAVIS' LADY ROSE (1XL)
HOLLINGSWORTH'S DOLLY ROM
BROWNING'S YAZOO CODY
CH A&M'S RED DOG
BROWNING'S YAZOO REBA
PATRICK'S LADY IN RED
PATRICK'S LITTLE TATER
ANDERSON'S ROSE
(Dam)  BLONDIE 
GR CH S.T.P.'S BUCK (7XW) ROM
PATRICK'S LITTLE TATER
PATRICK'S BULL BOY BOB ROM
PATRICK'S RED BABY ROM
PATRICKS RED LADY
INDIAN BOLIO ROM
PATRICK'S RED
AWESOME BABY 
GR CH TANT'S YELLOW (6XW) ROM
CH CHAVIS' YELLOW JOHN (4XW) ROM
TANT'S MISS JOCKO (2XW) ROM
TANT'S GOLDY

TANT'S ROHO (POR)

TANT'S REDDY