HERE YOU WILL LEARN FREE
Welcome to our pitbull news blog, where we provide the most informative and up-to-date facts about the breed. Our mission is to discover and share the real pitbull with the world. We believe that the American Pit Bull Terrier is one of the best breeds of dogs out there, and we are dedicated to promoting the truth about these amazing animals.
At our blog, we focus on the best red nose pitbulls, and we are proud to be affiliated with Chico Lopez, a world-class breeder and creator of the Golden Vein. Chico Lopez has dedicated his life to breeding the finest American Pit Bull Terriers and has become renowned for his skill and expertise in producing some of the best dogs in the world.
We believe that to truly understand the American Pit Bull Terrier, you must first study its history. These dogs have been around for centuries and have played an essential role in American culture. They have been used as working dogs, therapy dogs, and even as protectors of children.
Despite their reputation, these dogs are some of the most loving and loyal animals you will ever meet. They are often referred to as "nanny dogs" because of their gentle nature with children. They are also knowledgeable and trainable, making them excellent companions for families and individuals.
We want to dispel the myths and misconceptions surrounding these dogs and show the world the truth about the real pitbulls. We believe education is the key to better understanding the breed and promoting responsible ownership.
Our blog brings you the latest news and updates about the American Pit Bull Terrier. We cover everything from health and nutrition to training and socialization. We also share heartwarming stories about the bond between pitbulls and their owners, highlighting the incredible impact these dogs can have on people's lives.
We are passionate about promoting responsible ownership and advocating for the breed. We believe that every dog deserves a loving home and that we are responsible for ensuring that they receive the care and attention they need.
In conclusion, we invite you to join us in our quest to discover the real pitbull and promote responsible ownership. We hope our blog will provide valuable information and insights into this wonderful breed. If you have any questions or suggestions, please get in touch with us. Thank you for visiting our site, and we hope you enjoy reading our articles as much as we enjoy writing them.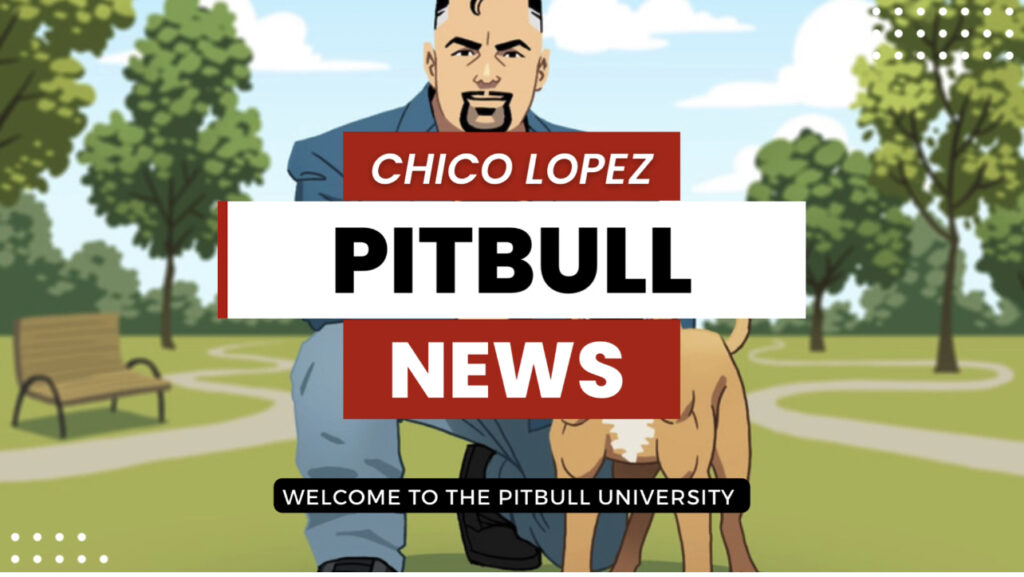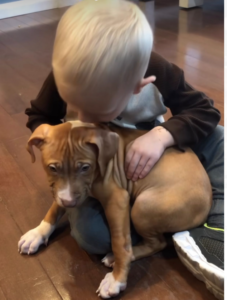 HOW MUCH IS A RED-NOSE PITBULL PUPPY WORTH? https://vimeo.com/manage/videos/802783949 How much is a red nose puppy worth ? What is the value of a Red
Read More »
EXTERNAL RESOURCES
The sources that add to the credibility of Chico Lopez as a dedicated and respected breeder of American Pit Bull Terriers:
1. ESPN article about Chico Lopez and Terence Crawford's bond with his pit bulls: https://www.espn.com/boxing/story/_/id/30293412/pitbulls-pugilists-how-terence-crawford-dog-breeder-forged-uncommon-bond
2. ESPN article about Canelo Alvarez and his love for puppies, including those from Chico Lopez's breeding program: https://www.espn.com/boxing/story/_/id/27949851/canelo-alvarez-loves-puppies-giving-gift-bags-punching-mario-lopez
3. The Sun interview with Terence Crawford talking about his connection with his Chico Lopez pit bull, Goldie: https://www.thesun.co.uk/sport/13529433/terence-crawford-dog-goldie-pitbull-boxing/
4. Economist article discussing the trend of DNA testing for dogs and Chico Lopez's involvement: https://www.economist.com/united-states/americans-are-testing-their-dogs-dna-with-some-remarkable-results/21808080