Our Referrals are the reflexion of our reviews
You are very important to us, take your time. Study us, and learn for free at the same time.
We know that Reviews are important, yet i feel that seen the faces and happiness of our clients is one step further.  For you guys , I want to say Thank you.  This puppies and our customer service , dedication to details made a great thing.  we build relationships that will last for a long time, decades.
For you that are here watching these amazing moments as natural as they happened , take your time. We also want to earth your trust. We understand that is a big step. We respect your  tenacity to find all the details.  You will love our team and our products and services.  Because we care, before, during and after !  806-500-5552

Our Accounts on Instagram and Facebook are both verified!  
Gabriel and Capitan are awesome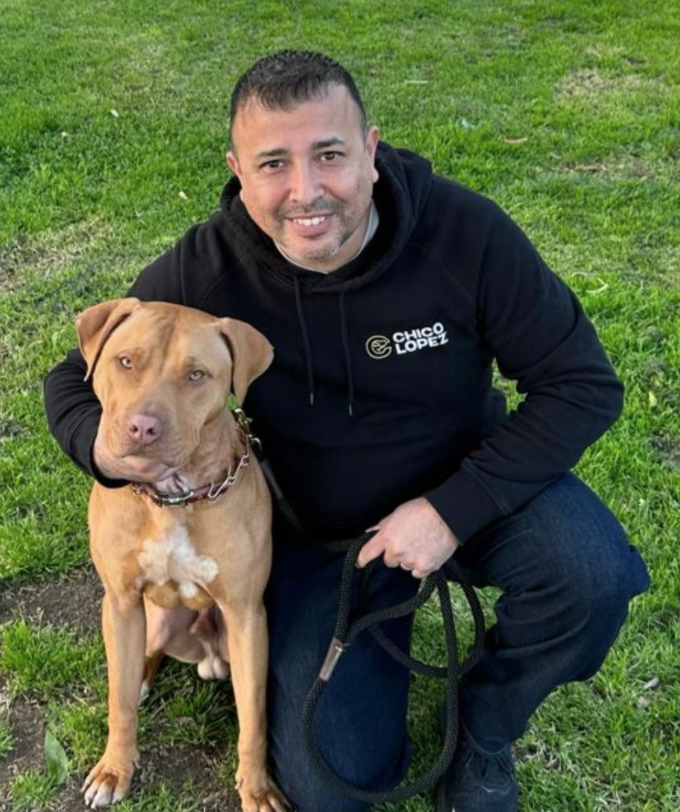 Second to None , New Mexico
Things you most know before buying your next dog ?
Big salute and thank you for your trust to our friend and The Golden Vein Army Ambassador, Rigoverto ! The marathon runner, from New Mexico !
His puppy Second to None, AKA Fast Track!
Thank you for your trust
✅✅✅✅✅✅✅✅✅
Creating a positive impact in the lives of great humans is now our mission !
Welcome to our family.
Chico-Thais López
"Red Nose pitbull puppies"
"Redpitbull"
"Pitbulls for sale"
#chicolopez #oldfamilyrednose #pitbullforsale#puppiesfsaleincalifornia #puppiesforsaleinflorida
Thing you most know before buying your next dog ? " Why did he buy a puppy from Chico Lopez " " How to buy a Chico Lopez dog " " pitbull breeders in Texas "
"Welcome to our referral page, where you'll find over 30 videos of our satisfied clients sharing their experience with our red nose puppies and exceptional customer service. We take great pride in breeding the best pitbulls and providing our customers with top-notch support, and we are thrilled to see our efforts reflected in the positive feedback from our clients.
Our referral page is a testament to the passion we have for our work and our commitment to delivering the best possible experience to our customers. Whether you're a first-time dog owner or an experienced breeder, we are confident that you'll find valuable insights and inspiration in the testimonials shared by our happy clients.
So sit back, relax, and take a moment to watch some of the heartfelt messages from our clients. We hope that their stories and experiences will give you a better understanding of what makes our red nose pitbulls and customer service stand out from the crowd."
Gabriel , David and Capitan having a great time !!