KING OF THE OLD FAMILY RED NOSE TODAY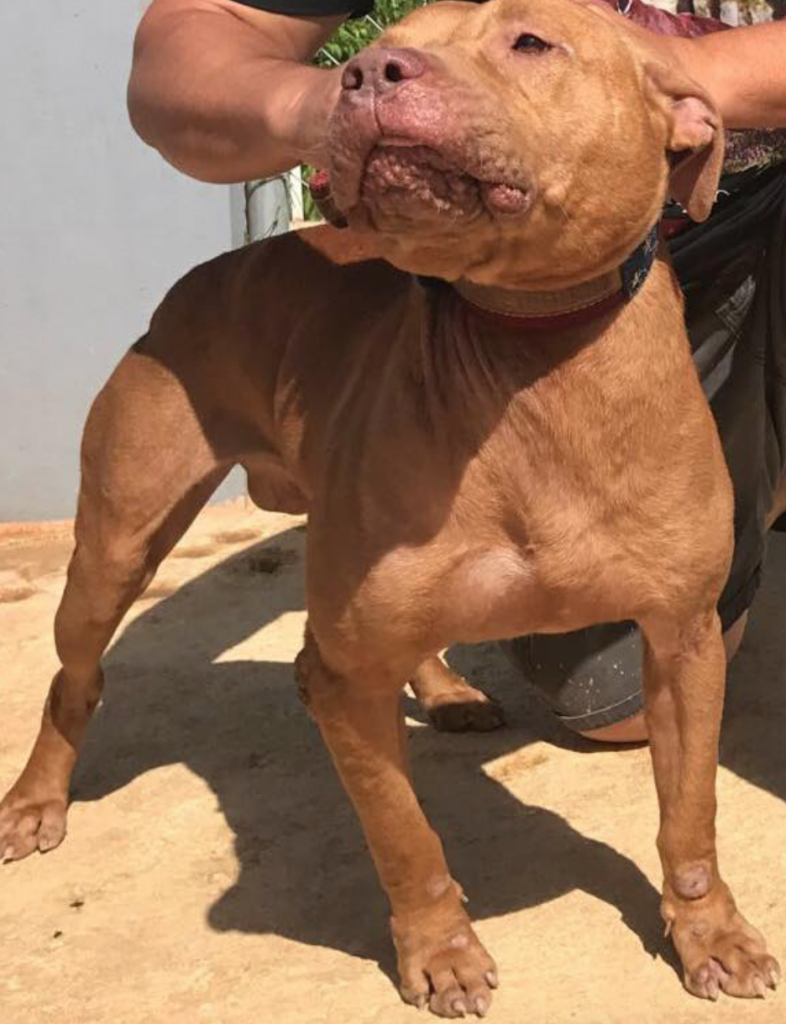 My friends, the perfect APBT is something that can be measured in so many different ways, so many different levels.   The Bagman is so Awesome , that even Mr. Richard Stratton  a famous historian and book writer of the breed. Wrote an article going on details about his positive opinions to why Global Champion The Bagman is The perfect choice as a real Pitbull Terrier ( APBT ) .  Many professionals of the breed, reknown dogman respect him in so many ways.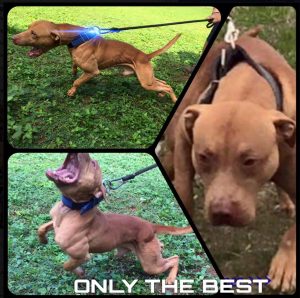 His pedigree is amazing coming from my line of dogs. Since he was a puppy he was wild crazy, and loving all at once.  High drive , looking to get out there , work, run, and stay moving. The amounts of energy he has is totally amazing.  At 7.5 years old ( 2018) he is still a dog to stay focus on all the time, as is very easy for him to get in trouble.  He would break a fence, break a bowl, take the water hose and just destroy it.
As the standard of my dogs , he is a red dog , and powerful. we call him the collator, as his pups look just like him when he was  a puppy. Many of them as adults look just like him.  We made a vido about the great American Pit Bull Terrier., and was amazing to see, how smart he was. He understood that I wanted him to stay still , and be a nice dog. After the video was done, my friends said , how in the world he stood so calm?  My wife said , well he knew that was requested of him.
His genetic make up is the same as all my dogs , the base is a nice blend of  Gr ch Mayday ROM x Blondie ,  Ch Honeybunch , by way of  CH AWESOME BUCK ROM. You need to love the breed and understand that this dog here produces dogs like himself . Authoritarian and secure of themselves. Loving and caring, yet ready for action all the time.  His pups will be perfect for active people, and for sure will represent someone that is driven, passionate , powerful, yet humble with respect. He is the perfect dog of Velvet and steel.
I always ask my clients what level of dog do you want from 1 to 10? If is less than 10, then I don't have the dog they want.  Yet f that want only the best , for sure every road will bring them to me. I will advise great people to buy your puppy from the bagman as soon as they can,. He is getting older, and I will do frozen semen breedings in the future. Yet those will be harder. So if you truly looking for the very best of the Real American Pitbull  Terreir , call me directly . I may sound redundant , and is important that these dogs get to the hands of amazing , honest people. Those who can appreciate and love these amazing dogs. Some one that can be proud of owning the alpha dog !!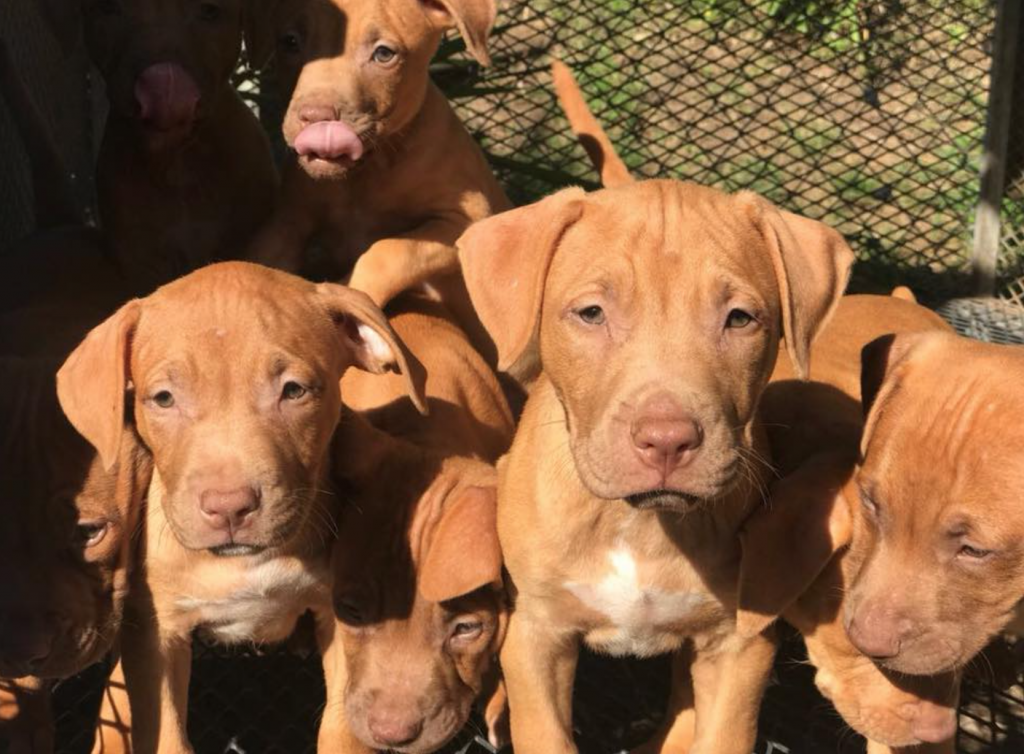 His puppies are amazing. Mist people that ever came just for one puppy, call me back a few months later for more. I call it the Bagman fever !!  Everyone that seen him always said wow, what breed is he? or wow he looks amazing, can I pet him?  The impression is always of  greatness as it should be.
The Bagman is a world famous dogs among the elite in the breed.  The great breeder Mr. Victor Aycart calls The Bagman his choice of dog if he was ever to re enter the APBT world.
Mr. Richard Stratton wrote an article about him, here is a clip:
"The Bagman.  This is a great Bulldog in every sense of the word.  He is smart, and he has freaky athletic ability—and he can't be made to bite a person, as his disposition is just that good.The pups he has sired all look like him, nearly exact replicas.  If they turn out like him, a storm is coming because The Bagman is something special, an international champion.  He has it all: gameness, smarts, and crazy ability"
Call for details  281-226-0370  WhatsApp users +5571-98839-8989
Love Chico Lopez
You made the choice buy here today (806)-500-5552