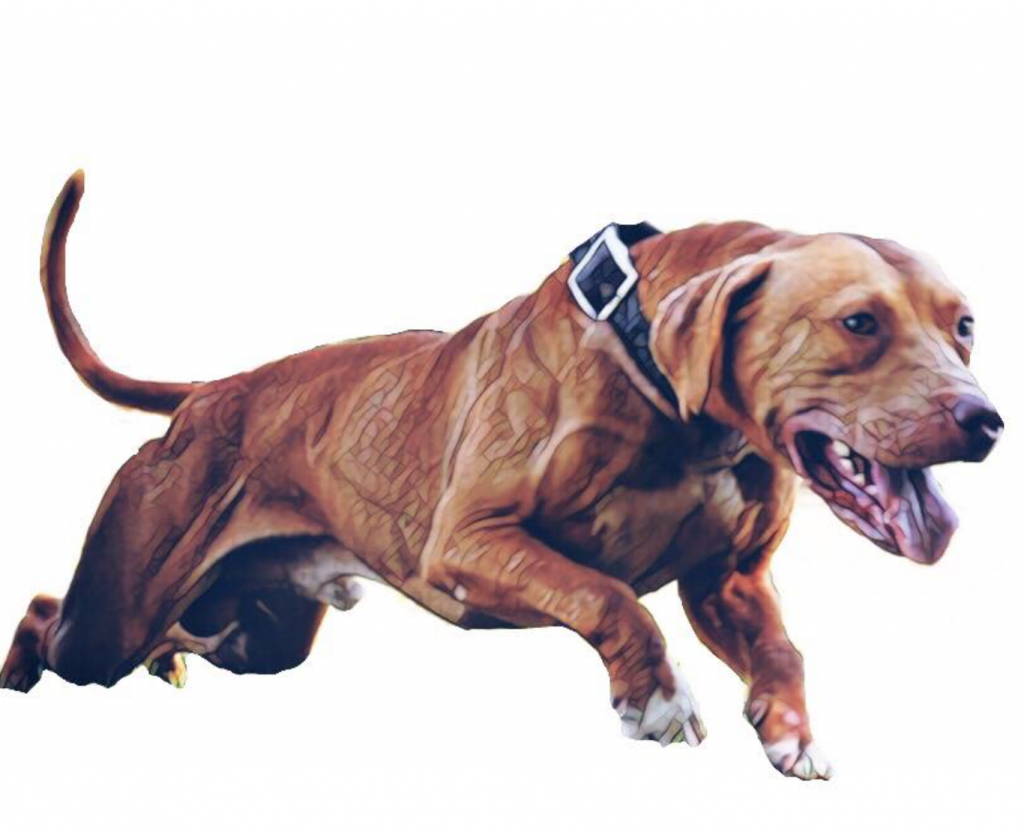 What is your bloodline?   Is a frequent question among the 1000s of people that contact me about my puppies.
What we are looking for is the qualities, trails, and greatness of a specific dog.  So where do we find this qualities ?  They normally come from a group of family members that is called "bloodline". Each bloodline has some qualities at some LEVELS , that makes them competitive and desirable.
Some people want a dog with special qualities.  Then one discover that there are some trails with in some families of dogs  that are specific to a dog in particular, from where these special qualities are from and that is often called a bloodline. Defining the quality or trails of a dog, that soon a family is build around him.
When I stated in the breed I wanted THE BEST and ONLY THE BEST. This was a huge challenge, as there were many good dogs and some great with in different bloodlines.  However no bloodline was extremely consistent than the next top bloodline. I did not want one good dog among all the good ones . I wanted the best of the best. Soon I had a clear Idea of what I wanted , the trails and all. Those trails and qualities needed to be the best dogs in the breed, best dogs in the world.
It is the Awesome Buck bloodline. It has taken me 22 years to develop this bloodline, which is unique in many ways.
Most bloodlines have the name of a particular dog or a dogman.  You can also call it Chico Lopez dogs.  Yet I rather call it AWESOME BUCK DOGS.
When building a bloodline or when the phenomenon of a bloodline build happens, there are 100s or 1000s diferent people working on it. It starts with the breeder of the dog himself.  Them all the people evolve in the development are the men and women using the offspring of this particular dog. Those people will use the dogs from this dog, campaign and get merits or something that will add value to the bloodline. After some time this will come to be recognize as a particular bloodline. The qualities of the main dog, will represent this particular bloodline. For example Champion Red Boy of the 1980s. He was known to be very deep game, softer mouth, hight ability.  His kids or offspring turned to be the same, and when breed to other bloodlines, it was expected that his bloodline would add gameness and ability. Thousands of breeders and people helped the development of the redly line of dogs.
In the case of AWESOME BUCK, there was just me and less than a hand full of friends and associates that helped me.  This was not the bloodline of the masses.
These were my exclusive dogs. I have had just about every bloodline one can think off. I started buy investing heavy on the best dogs from the best dolmen and breeders I could find when I stated. after 2 years of working with all the dogs from all the different lines it was clear to me how I was going to develop my own bloodline. The characteristics that I wanted and needed to be the best.
It has been over 18 years of hard work and the most fascinating dolmen journey ever on the breed American Pit Bull Terrier , to develop THE AWESOME BUCK DOGS.
It was expensive , and full of obstacles, hardships, and we stop strong with a strong vision on excellence , measure on top class results, merits.
This bloodline is the most merited APBT bloodline at a global level in the past 15 years. More , dogs at a global level. It has been exclusive to us. We did not have open sales of our pups to the market. In fact we advertised on magazine our dogs, with a NON FOR SALE. We just let the world know that, these dogs did exist.
In 2016 I made the decision to breed and sell puppies to those who wanted ONLY THE BEST.  A great dog for those men that wanted to have the real American Pit Bull Terrier, at the highest quality posible. We can sell a puppy to a smart, honest person that can agree with the terms of never selling, never trading, never lending, all on a writer contract.
We produce dogs that define what is the real American Pit Bull Terrier, THE DOGS OF VELVET AND STEEL, as our friend Bob Steven would say.
Our dogs are athletic, outgoing, friendly with humans, super loving and great family dogs, not pack dogs or animal friendly.
These are not the dogs for everyone, specially for snowflakes. Our dogs are for people with a strong personality, honor, courageous character, and people who value traditions, heritage.
What dogs are made under AWESOME BUCK DOGS ?
Siega The Great
Chilindrina
Copperhead
Sarabell
Gasolina
Copperday
King Amok
The Bagman
The bases that I selected to build my dogs are:
Carefully picked individuals, here I made magic.
Cheyenne ROM: Main dog , sellected from over 54 dogs.
Macho 1xw ROM: Main dog hand picked from all sons of Mayday.
Honeybunch ROM ( super screened ): Ch Mechanic , Ch Shorty, Stonewall. These bloodlines here are dangerous to work with. Doing it the way I did Using Ch Awesome Buck, this makes magic overtime. Key sparker and creator AWESOME BUCK.
RedBoy ( Sarge POR) : A lots of redly dogs are good, few better, bonelike Sarge POR.
It has taken over 140n years of best to best to build the breed when is ion hands of dogmen.  Yet the last 25 years of hard selection of the exclusive AWESOME BUCK DOGS , It has benign my hands.  I have worked , selected and spends a lot of my life dedicated to the improvement of my of my dogs.  These animal has not been available to other breeders.  Now you can buy better than most dogs a breeder of 300 dogs can own, by just having a single puppy from my breeding program.
1.MAYDAY  2. AWESOME BUCK  3 .HONEYBUNCH , The best of these 3 bloodlines are the bases of the best dogs in our bloodline
~SOUTHERN KENNELS  and AWESOME BUCK ~
Southern Kennels  1994 to 2000
The years where Mr. Mayday himself  Was at his best taking the world over by storm. The entire Pitbull community at the top shelf just became crazy over his work .
Gr ch Mayday ROm DOY was composed of basically , Tombstone-Bolio-RedBoy-Jocko bloodlines . Coming from the best elements of it. Mr. Ernest Hollinsgworth had the best of the Pat Patrick dogs of the 80`s and 90`s  "THE HOLLINGSWORTH DOGS" was already a family on its own.  Gr ch Mayday was the top of his creation. The genius of Souther kennels underwood the combination and was already building his yard with those same components. All these breedings were in the USA before Mayday went to Ecuador for his breeding carrier. So basically at war mode Souther kennels was building bases to breed with fundamentals. Here below you can read his own words and explanation on how " CHAMPION AWESOME BUCK ROM "  is 100% based on the hard work made during the best years of Southern Kennels. Read his words , they are amazing.
Words directly by Mr. Mayday.
THE CHOSEN FEW'S CH AWESOME BUCK 4XW 1XGL ROM >>> SIRE TO 3 SDJ DOY
PARENTS: SOUTHERN KENNELS` MACHO  x THE CHOSEN FEW'S CHEYENNE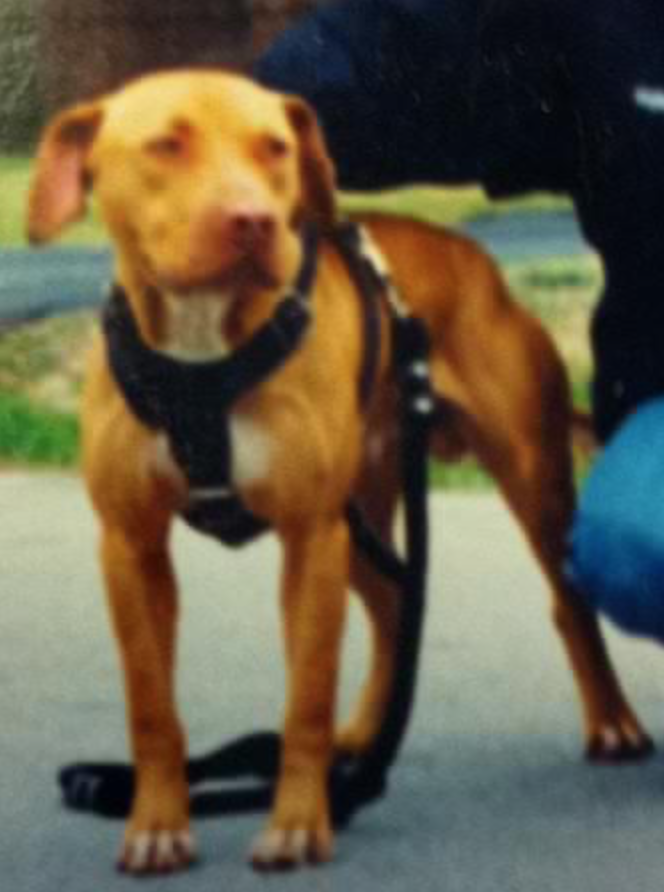 If we study the roots of AWESOME BUCK  pedigree, we can see that it comes from a very select breeding plan of SOUTHERN KENNELS (HOUSE OF MAYDAY). Let's break it down for the fancier to understand.
Sired by: * SOUTHERN KENNELS` MACHO * He was the result of a well thought out breeding plan, where we placed under MAYDAY, a very well-bred female SCK'S BLONDIE, a daughter of BUCK when crossed with TANT's AWESOME BABY ( Aka SCK's Awesome Baby). Her sire was TANT's YELLOW, same sire as MAYDAY. At the same time, MAYDAY's Dam (Hollingsworth's DOLLY) was very closely related to BUCK. In simple terms, she came from the same basic genetic foundation.
The story began when with great economic and logistical effort, SCK's BLONDIE was mobilized from USA to overseas. Although she was a cold bitch, she came from great breeding and her brothers were winners. This special combination produced one of MAYDAY's best Pound x Pound offspring. I say that without demeaning all the other extraordinary MAYDAY children and given his known reproductive history. It is important to highlight that MACHO was born in South America, when MAYDAY had already moved from his original home. SOUTHERN KENNELS continued their effort to support MAYDAY, then in its career as a stud dog. MACHO was exported into USA as a pup. It is important to emphasize that SOUTHERN KENNELS always considered this breeding combination very special. This combo (MAYDAY / BLONDIE), was predestined to make history given the high quality of the cross and assuming the offspring were well managed by those who came to own them. In particular, if they managed to handle MACHO correctly in shows and in a breeding program, they too would have left a mark in the dog game. We have always said that 50% is the dog and the other 50% is the owner. Owners must commit themselves to team up with their dog in each of his steps and always demanding an amount of sacrifice, so that as a team, they can reach the goals, and then gain a LEGACY as producer. Achieving these goals requires a great deal on the part of the handler and owner so that a good dog can reach what it can. MACHO was a unique dog that did not get to earn a match title and barely obtained the title of ROM thanks to the few crosses that were made during his short life. I will miss him forever. Today, SOUTHERN KENNELS thinks MACHO should have never been have sold. Sadly that is how the stories of the BIG ones pan out just like it did with SOUTHERN KENNELS MACHO .
Awesome Buck's Mom: THE CHOSEN FEW'S CHEYENNE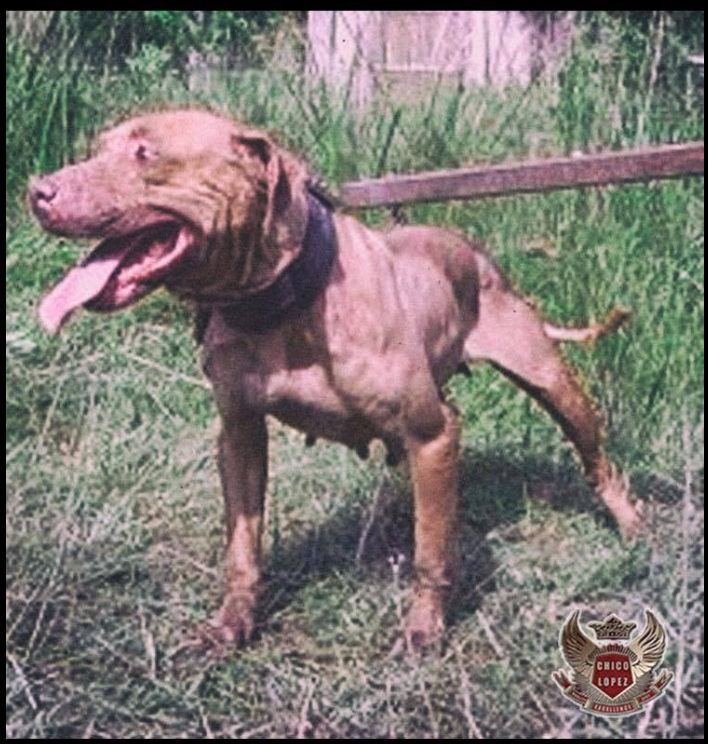 – Many years ago, Chico Lopez, a very special friend, asked me which way to go to build his breeding program. He was a very enthusiastic young man with a desire to excel. I admired his tenacity, perseverance, and strength of character. At that time, SOUTHERN KENNELS had worked to develop a very special breeding program which was 100% their effort. We were fortunate to have in our yard:
HOLLINGSWORTH's BULL
HOLLINGSWORTH's DOLLY (MOTHER OF MAYDAY )
CREW's SASSY LADY (Sired by Yellow / his sister SASSY)
Our breeding plan, (which turned out to be a very special breeding plan) was developed with the hope that the dogs produced would reach the hands of people who had the dedication and willingness to sacrifice whatever the dogs demanded of them.
This was how we made the combinations:
NUMBER ONE:
HOLLINGSWORTH's BULL & HOLLINGSWORTH's DOLLY
Produced: AYCART & RED TIDE KENNELS 'CRASH (2XW-1XGL) & MY FAVORITE MR. JEAN CLAUDE
NUMBER TWO:
HOLLINGSWORTH's BULL & CREW's SASSY LADY
Produced my favorite of this litter: RED TIDE KENNEL'S TARNA
BREEDING NUMBER ONE AND TWO MENTIONED ABOVE WERE MADE BY SOUTHERN KENNELS AND WERE BORN IN THE HOUSE OF SOUTHERN KENNELS. THAT IS TO SAY, IT WAS WORK CARRIED OUT 100% BY THIS TEAM. WE ULTIMATELY DELIVER THE PUPPIES AND PROSPECTS TO THEIR OWNERS SO THEY COULD DO, THEIR 50% PART OF THE WORK.
So when my friend Chico Lopez asked me where to invest money he had earned honestly and saved with great personal sacrifice, I gave him my most honest answer. My answer came from what my eyes had seen and hands had worked. I advised him to select a female pup off AYCART & RED TIDE KENNELS 'CRASH  & RED TIDE KENNEL'S TARNA . My words as I remember them were, "you have a gifted eye, personally go and choose a puppy that you like most off that litter. Use that as a foundation to build your future". I knew that my 50% was done and directed this friend to the best source that could provide him with the genetic base to start his future. The other 50% was up to him. I always had confidence in this enthusiastic young man who was passionately focused in reaching big things.
From this breeding Chico Lopez chose a female that would end up being called THE CHOSEN FEW'S CHEYENNE ROM 2XW, 1XGL and became his crown jewel. When it was time for her to bred, Chico had already chosen the best stud for CHEYENNE. He used that meticulous eye to observe and personally study SOUTHERN KENNELS' MACHO (1XW ROM) who came from a very special and legendary SOUTHERN KENNELS cross. After careful consideration, Chico Lopez felt that these two dogs (Macho x Cheyenne), born in the yard of SOUTHERN KENNELS, would be the foundation of his yard for the next generation. Chico Lopez made this breeding quickly and luckily he did, since soon after, mistakes were made that would have made it impossible for the breeding to occur. This combination produced his next great dog. A dog that would go down in history as, "THE CHOSEN FEW'S AWESOME BUCK".
CHICO'S ROAD TO SUCCESS INCLUDED MANY YEARS OF STRENUOUS WORK AND ADMIRABLE DEDICATION. USING THE EXCELLENT GENETIC BASE OF HIS STUD CH AWESOME BUCK, HE HAS ESTABLISHED A BLOODLINE THAT TODAY REPRESENT THE MAYDAY DOGS OF MODERN ERA.
THE ORIGINAL SOUTHERN KENNELS WISHES CHICO LOPEZ THE GREATEST OF SUCCESS IN HIS CONTINUOUS MISSION TO MAKE LEGACIES OF HIS BEST DOGS OF YESTERDAY, TODAY, AND THOSE THAT WILL SURELY COME.
I ALSO WISH THAT HE FINDS, WHAT I FOUND IN HIM. A FRIEND WITH THE TENACITY AND COURAGE TO CONTINUE WITH THE CHICO LOPEZ DOGS CL HAS DEVELOPED.
GREAT DOGS SUCH AS CHEYENNE, MACHO, AND AWESOME BUCK WERE PART OF CHICO LOPEZ'S BEGINNING. YET, HE HAS CONTINUED TO MAKE INTELLIGENT COMBINATIONS THAT NOT JUST MAINTAINED THAT QUALITY IN THE DOGS BUT I DARE SAY, RAISED THE STANDARD IN ALL SENSE OF THE WORD. HIS ABILITY TO FREELY MAKE BREEDING COMBINATIONS WITH HIS OWN DOGS PLACE CHICO IN A POSITION OF PRODUCING DOGS THAT IMPROVE WITH EACH GENERATION. TODAY, HIS STABLE CONSISTS OF ELITE DOGS SUCH AS CH BAGMAN AND A BITCH OF HIGHEST QUALITY, GR CH SIEGA THE GREAT. THAT IS JUST TO NAME TWO IN A YARD FULL OF GREAT ONES. ITEMIZING ALL OF CHICO'S ACHIEVEMENTS WOULD ENTAIL WRITING A BOOK JUST TO DO HIM AND ALL THE GREAT DOGS HE HAS BRED, JUSTICE.
THE LAST I WILL SAY IS CONGRATULATIONS CHICO LOPEZ ON YOUR GREAT WORK AND THANK YOU FOR CONTINUING, IN A BRILLIANT WAY, THE LEGACY THAT WAS HANDED TO YOU.
AFFECTIONATELY,
Southern Kennels and Mayday

Mr. MAYDAY  AND  Mr.CHICO LOPEZ  1998
I want to thank my dear friend Mr. Mayday. Who for many years while building the Mayday empire , he always had time to support and show friendship to the perpetual rookie, Chico Lopez.  After my hard divorce of 1997 he recommended to move from NYC to Texas. Recommended me and point me in the direction of Macho 1xw. The decision to bred to him was my idea, yet he paved the way. Hard times was a short way to say it. With 64 dogs in a very small place, a mattress on the floor, a black bag with my things in them , and a coffee pot was all I owned. The dreams to one day own the greatest dogs in te world was my support during those long 18 hours days at work. The lonely nights feeding my dogs at night.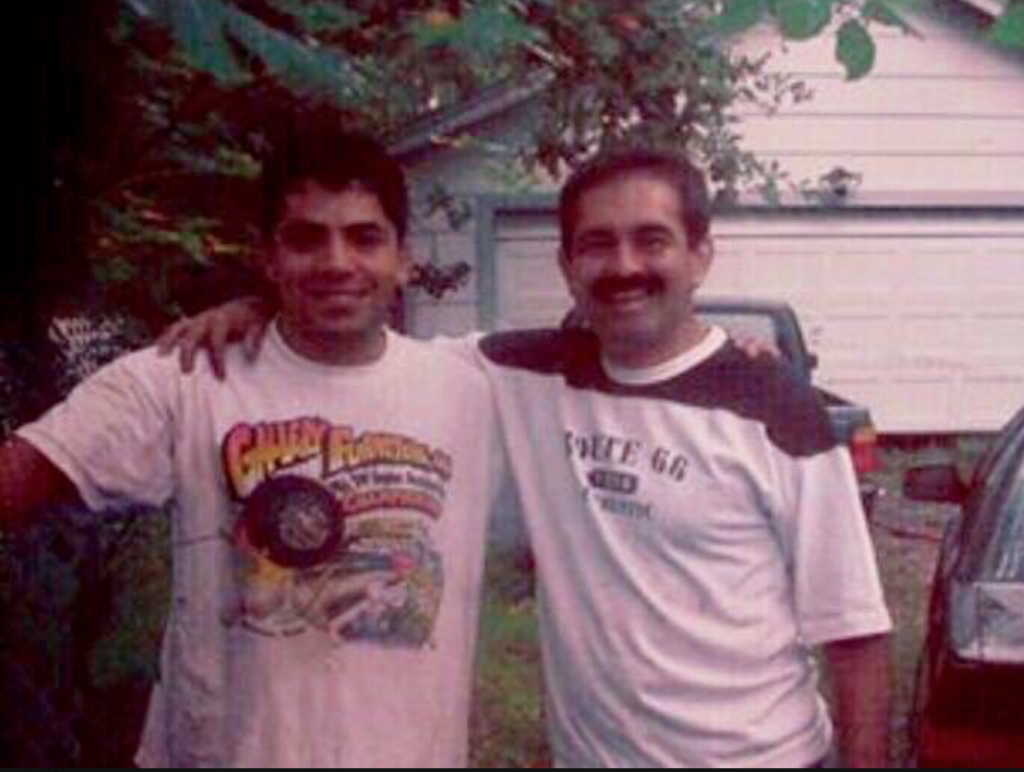 Mr. Mayday was in Houston Texas with Mayday and all fanciers and pretenders were all over him.  Going places and treating him to what ever they could. I could not be part of that as I had work and I had no money for parting an night life.  Yet on my one day off on a Thursday afternoon a car rolled over my house and was Mr. Mayday, humble visiting the broke and Hungry , the young Chico Lopez living with dogs all day all night. Still the young man that was walking dogs in the middle of the night till dawn.  He instead to the pretenders to have a trip and see for the first time in his eyes Chico Lopez in his environment  , his YARD. Our sincere smiles and my humble beginnings will always be in my heart. The moments where Mr. Mayday passes on his heritage  to many , yet to me he was always super special. As he said he seen the eye of the tiger.  Our relationship have grown so much. Today I considere him to be like my father. I wish to have the honor to care for him if ever needed. To be with him in his last days. To whisper to his ears MAYDAY IS ALIVE !!   I feel honor to be like his son . He meet  many dogmen , some better than others, yet it was me that carried his vision and the honor of Mayday dogs !
                                                                                 ~THE MOMENT OF CREATION OF " AWESOME BUCK~
Creation AWESOME BUCK
Historical Picture
TEXAS 1999
Broke and hungry
Up to this moment young Chico Lopez was blessed to have seen live most of the relevant sons of Mayday , from Haunch , Oso delicado , Barracuda , Ch 600 etc
Up to this point his network can put him to bred to the best Mayday dogs directly from Mayday. Young Chico Lopez has access to a dog hardly known till that moment. One that was different than the rest. One that looked even more impressive than the rest. One that was faster than the rest and more explosive. Young Chico Lopez had care for him for some months and new the dog was amazing and in his experience the best make from Mayday.
At the time everyone was going to Barracuda and he could bred for free. Yet he was in love with the smile and all from the til then unknown and great Southern Kennels 's Macho 1XW ROM ! At the time owned by a little playboy who did not know about dogs. It was incredible how such a great dog end up there. Yet he was there and Young Chico Lopez was very lucky to own also the best thing that ever came from Hollinsworth 's Bull breedings. For some reason Bull was just a so so producer. Nothing was outstanding, good but not great. However Young Chico Lopez waited for his female Cheyenne ROM 2xw 1x gl to mature well.
While being broke and hungry. He rather paid the stud fee on a dog he was feeding just a month before and made a historic moment.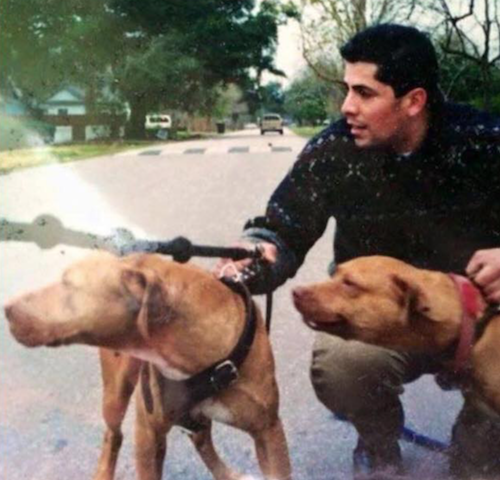 Totally amazing. A moment and a decision that would make global history. His gut feeling was always important. Trusting what he seen was important. Always away from forums always away from the nasty swamp of dogmen. He trusted only the opinion of Mr. Aycart, who treated him with respect and kindness. After all owning Cheyenne was all by the advice of Mr. Aycart.
This explosive moment created the Amazing AWESOME BUCK >>> The continuation of The Golden Vein of the Real APBT. Southern Kennels's Macho was the Direct son of MAYDAY , the grand son of YELLOW and the grand son of BUCK ROM
?
?
Brother to Chico Lopez's DAMIAN (*)
CH AWESOME BUCK DOGS birth moment is on this picture.
Gr ch Chilindrina , Gr Ch Copperhead , Gr Ch Siega The Great , Champion the Bagman , Ch Mechanic Buck , Champion king Amok , Champion Gasolina , Champion Carmela Soprano , AWESOME MAYDAY , AWESOME RONNI etc etc the birth of THE GLOBAL LEVEL was here
?
?
?
A huge moment that bless you today by giving you the opportunity to be near all these dogs
with every single puppy !
" The source of the best MAYDAY dogs TODAY is Chico Lopez "
– Southern Kennels-
Friends it has been a long journey a few times around the world. A hard time navigating around the nasty dog-men swamp.
Today young Chico Lopez is a little older and a few gray hairs are shown. The fire to create powerful breedings and to make magical moments is as fiery as always. You don't have to deal with the nasty swamp , with crappy breeders or the thugs in the game.
Honest , classy , coarage lovers , success seekers , strong real men call 281-226-0370
TheRealPitbull.com/maydaytoday
Treat yourself to the best real American Pit Bull Terrier on earth bred by a man who paid the price to be the best.
Older Chico Lopez
PS (*) frozen semen available. Not cheap prices over the phone. Make sure you have $$ and no partners.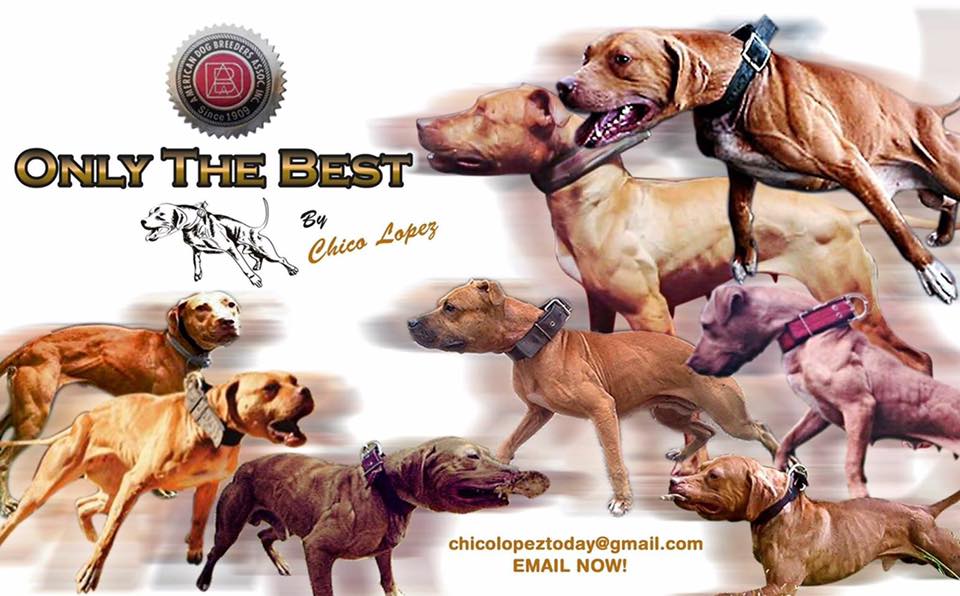 American Pitbull BLOODLINE , What matters ? This matters ! Pitbull University educating society
The Baddest dog study ! The American Pitbull . CONSISTENCY IS THE BIG SECRET!e
The Baddest dog study ! The American Pitbull . CONSISTENCY IS THE BIG SECRET!
A historic video for those who have some understanding about bloodlines.  Historical times of the development of the real breed. Also for those who truly understand the big difference between common and extra ordinary. 
Some of the topics may sound redundant to a few. Yet those that sound redundant are maybe the most important and unknown facts that matter. 
Owning the best dog and defining the best dogs among hard men who wanted to win and imposed their existence is important.   The builders of the breed wanted to survived and then stablished superiority.  They were at war with everything the moved.  It was win vs lose.  No holding hands and sing kumbaya. It was second is the first loser.  No trophies of participation .  Instead were one price one winner.  
This baddest dog were not made to be mean to humans.  The opposite, maximum loyalty, love and care, also protection with their lives.
The story of the man living in the cold winter in the 1800s no electricity , the brutal winter.  The man left his home in the dark night to go get some wood to heat up his home.  He made a big mistake. Let his gun inside the house.  By the time he looked up a huge bear was going to make him dinner.   Out of no where his APBT went to the face of the bear into his death. Saving the life of the man and his family.
That was the baddest dog needed. Not a foxy, french bulldog, a big muscular coward bully, or a chiwuahua. 
Americans those few men that matter wanted to leave their name in history developing the best dogs on earth for the next generation.