Where are the best MAYDAY DOGS 2023
Grand Champion MAYDAY ROM
MAYDAY BLOODLINE 
Mayday, The Next Chapter: Where are the Best Mayday Dogs Today


Written By




Southern Kennels VA
At the beginning of the 90s, based on a great effort, hard work, and dedication, the story of Mayday's legendary rise began to be written. A story Southern Kennels lived and enjoyed passionately. However, as with any success story, haters are haters who did not want to accept it. Others, faced with MAYDAY's obvious qualities, stuck around us as supposed friends, but, in reality, ended up being sweet talkers and exploiters. They were jealous and envious of the success of MAYDAY. Over time, they were unmasked and their real intentions were revealed. On the road of life, you tend to cross paths with all kinds of people. Regretfully, we met and befriended fake people. That being said, I can understand the jealousy of the haters. You have to consider mankind's ambitious nature and the eagerness to achieve personal success. Many tried to imitate or follow the line of work we did to campaign MAYDAY and his sisters. This work continued for 10 years.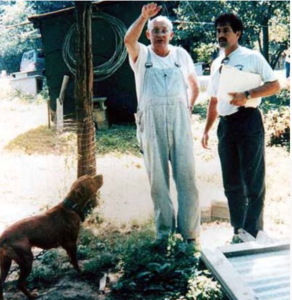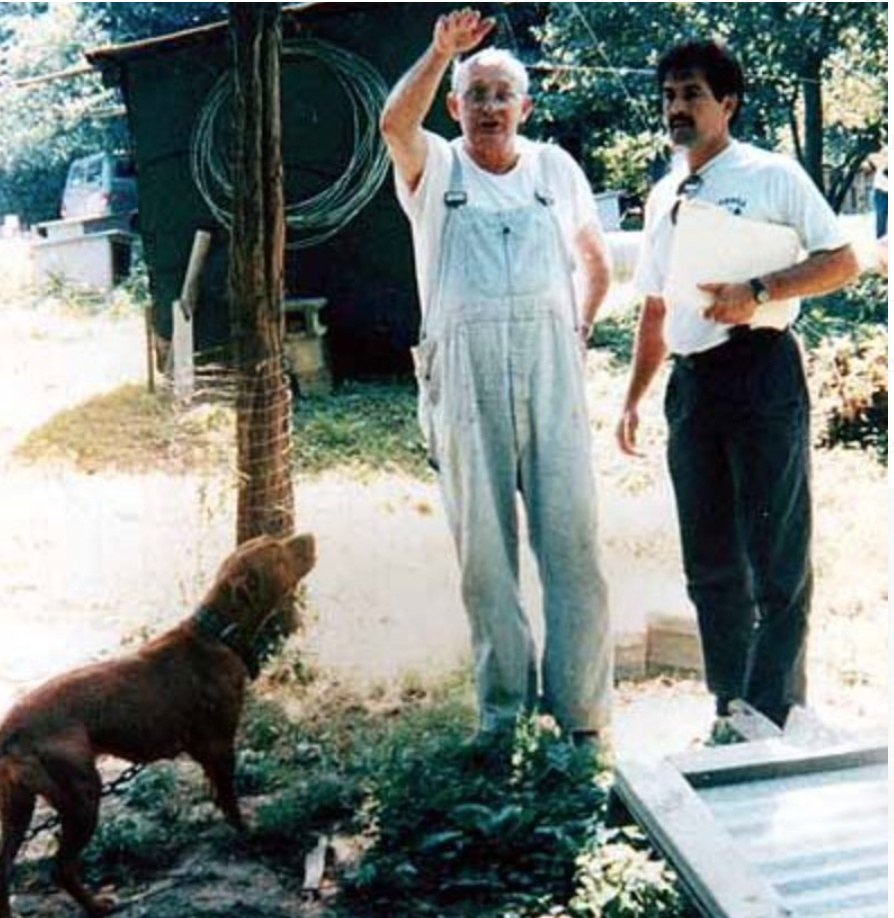 From 1995 to 2005, Mayday, his sons, and then his Grandsons dominated the market and were winning at the national level!!! Then, the goal changed from campaigning MAYDAY's offspring to preserving this bloodline for years to come. This breeding program managed to generate a good number of winners, champions and grand champions, all direct offspring of MAYDAY. It is easy to see how difficult and time consuming this was to whoever took on this responsibility. Our intent was always to leave a mark on the dog game while using a single stud dog, then his children, who in turn dominated the market in their own time. It is appropriate to mention the valuable work done by the owners of Mayday's offspring who dedicated themselves to carry out in a responsible, honest, and dedicated way, the campaigns of these dogs. I thank them very much because without their very important contribution, it would not have been possible to write the story of MAYDAY, his Sons & Daughters.
AND AFTER THAT, WHAT???
Here came the task of finding the proverbial needle in a haystack. The task of finding someone that could continue the work of Southern Kennels and owners of Mayday's offspring. The task of finding someone that could make intelligent combinations and crosses. It was necessary to find someone that could continue generating dogs that maintained and improved the qualities of MAYDAY and his best offspring. Such a task was not easily met. We knew by experience that it would demand TOTAL DEVOTION. They would have to do it as we did, abandon everything, and dedicate to doing a job that would be harder without the Golden Dick, MAYDAY. Southern Kennels worked very hard to accomplish what they did with the benefit of the Crown Jewel, MAYDAY. Without MAYDAY, this new leader would have to reinvent the formula and start a selection process looking for the CREAM OF THE CROP, (THE GOLDEN VEIN). For the legacy to continue, personal and economic sacrifices would have to be made by a person who has MAYDAY in his veins, a true admirer of this great specimen. It had to be someone who appreciated all the effort made until then and most important of all, willingness to pay whatever price to recreate what MAYDAY left and further his legacy. THIS WAS A UNIQUE AND VERY BIG RESPONSIBILITY.
WHO COULD THIS PERSON BE?
He had to have very particular qualities
1 * .- Must be a person that for the next 10 to 20 years, TOTALLY dedicates themselves to raise, breed, cross and PERSONALLY compete against the world, his bred version of the MODERN MAYDAY DOGS. However, he did not only need to compete, he had to win, he had to be the best, had to have the mental capacity, the energy, and stamina to continue to create new winners, world champions and Gr champions. He had to accomplish all this to stamp their mark in the dogs. Although his work may have been based on Mayday, his siblings, and sons, his own legacy would depend on him improving the dogs' quality, speed, and intensity. This effort was to surely create a new list of champions and Grand champions.
I THOUGHT ABOUT IT AND FELT IT WAS ALMOST HUMANLY IMPOSSIBLE TO DO.-
2 * .- That person must be extremely demanding of his dogs and himself to prevent settling for just good dogs. This person should be aiming to improve the great work done to maintain the qualities and improve on them over time. In order to achieve this, he should develop a clinical eye and become an expert breeder to maintain correct linebreeding and avoid falling into the pitfall of inbreeding the same specimen which results in loss of qualities. In other words, the work would be more difficult for him because it required a significant economic investment and a long term vision for his studs and bitches that come from of a very exquisite and expensive selection. He would have to be able to know when to breed to a dog, when breed out, and how to breed back in, and with which dogs to breed and which not, WHEN YES WHEN NOT … .. IT IS AN INFINITE WORLD OF OPTIONS. A world where those who not know how to do it right, will get lost on the way and left with garbage dogs. In the last 100 years, there have been many who produced garbage dogs because they lack the know-how of how to do it right. (MAYBE THE MOST IMPORTANT THING TO MENTION IS THAT THIS PATH WOULD NOT BE AN EASY ONE. ON THE CONTRARY, THIS PERSON WOULD ENCOUNTER MANY FAILURES, REALIZE MISTAKES IN JUDGEMENT AFTER YEARS OF WORK. THIS PERSON WOULD NEED THE MENTAL CAPACITY AND CLEAR MIND TO CHANGE ROUTE DESPITE LOSING THOUSANDS OF DOLLARS OF INVESTMENT. THIS PERSON HAD TO BE THE TYPE WHO WAS WILLING TO RECTIFY AND CULL EVEN IF IT MEANT STARTING FROM ZERO. ALL TO BEGIN AGAIN UNTIL HE ACHIEVED THEIR GOAL IN THE DOGS)
3 * .- IMPOSSIBLE MISSION.- For a time, that is how I thought of the task and of finding THAT someone. I felt it was impossible because in addition of the aforementioned qualities and requirements of this man, he should be a very close personal friend (which is rare nowadays) of MAYDAY AND HIS MENTOR. He must be AN ADMIRATOR OF MAYDAY AND THE WORK CARRIED OUT ON HIS BEHALF. He must be without the natural selfishness of human beings, A PERSON WHO CARRIES IN HIS HEART THE WISH, THE SINCERE DESIRE TO HONESTLY CONTINUE THE LEGACY.
That is to say, he must be a NOBLE person and of ethical and moral principles. This person should be all of that and still be A WARRIOR, what a difficult mix of qualities. Let's imagine this person, a very good person to the public and at the same time implacable, harsh, and 100% confrontational toward his enemies. This person would have to walk the same path as MAYDAY's mentor. This path shared by both will attract hate from many and admiration from others. At the end of that path, the dogs produced will speak for themselves.
THEN, AFTER MANY YEARS OF THAT TYPE OF HARD WORK, HE WOULD EARN THE RIGHT TO BE CONSIDERED THE REPRESENTATIVE OF THE MODERN MAYDAY DOGS.
TODAY, AFTER KEEPING TRACK OF THE RECORDS, GLOBAL COMPETITION, (NOT JUST WINNERS, CHAMPIONS OR GRAND CHAMPIONS BUT ALSO THE QUALITY OF THE OPPOSITION, COMPETITION IN DIFFERENT COUNTRIES AND CONTINENTS, DIFFERENT DOGS OF THE YEAR, ETC) I RECOGNIZE THE "CREAM" THAT THIS MAN CREATED IN HIS OWN LABORATORY. THIS CREAM IS THE FOUNDATION, A SOLID GENETIC BASE WHICH WILL FURTHER DEVELOP HIS BESTIAL BREEDING PROGRAM. A BREEDING PROGRAM THAT IS ALREADY PRODUCING WINNERS. TODAY I SEE WORK AND A PRODUCTION POTENTIAL ON THE HIGHEST LEVEL. THESE DOGS, I AM PROUD TO CONSIDER THE MODERN MAYDAY DOGS.
IT GIVES ME PLEASURE TO SEE A FRIEND HAS ACHIEVED HIS DREAMS AND THROUGH HIM, I CAN SEE THE IMAGE OF MAYDAY AFTER ALMOST 30 YEARS FROM THE DAY THAT GR CH MAYDAY WAS BORN. WORK WORTH RECOGNIZING AND ADMIRE.
THIS PERSON IS NOT A NORMAL DOGMAN
IT IS A PERSON WITH A VERY SPECIAL PERSONALITY
WITH AN INDOMITABLE CHARACTER AND IRON WILL
A WARRIOR
A PERSON ABLE TO WORK 18 HOURS A DAY
WITH GREAT PLEASURE I SAY THAT I HAVE OBSERVED CLEAN WORK, WHERE I HAVE PERSONALLY SEEN IN HIS CURRENT DOGS, THE SAME CAPACITY OF MY OWN GR CH MAYDAY. DOGS THAT HAVE THE SAME INTENSITY, SPEED, POWER, STYLE, AND GAMENESS AS THE DOG HIMSELF, GR CH MAYDAY.
I CAN SAY THAT AFTER 20+ YEARS OF HARD WORK AND SACRIFICE, THIS MAN HAS BECOME THE NEW SOURCE OF THE MODERN MAYDAY DOGS.
WITH GREAT PLEASURE AND PRIDE, I CAN SAY THAT THE PERSON  THAT ,, I AM TALKING ABOUT IS: CHICO LOPEZ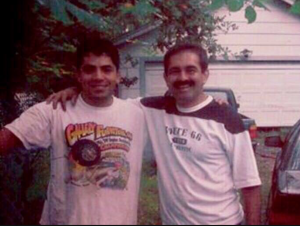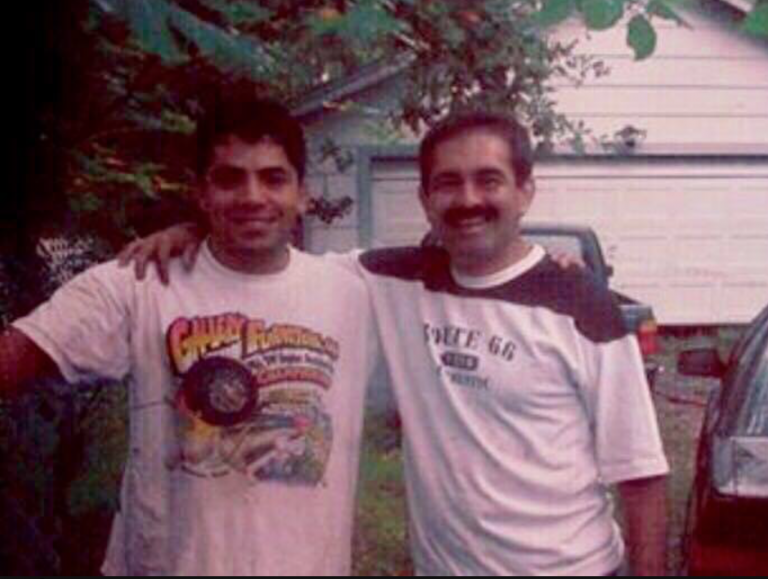 "CHICO LOPEZ IS THE NEXT LEVEL OF MAYDAY DOGS
1998 Houston Texas The Goats
CHAMPION AWESOME BUCK ROM
THE WORLD RECORD BY A STUD ON A SINGLE LITTER.
THE CHOSEN FEW'S CH AWESOME BUCK 4XW 1XGL ROM >>> SIRE TO 3 SDJ DOY
PARENTS: SOUTHERN KENNELS` MACHO 1XW ROM x THE CHOSEN FEW'S CHEYENNE ROM 2XW, 1XGL
By
Southern Kennels & MAYDAY
If we study the roots of CH AWESOME BUCK (4XW) pedigree, we can see that it comes from a very select breeding plan of SOUTHERN KENNELS (HOUSE OF GR CH MAYDAY-ROM – & – DOY-1996). Let's break it down for the fancier to understand.
Sired by: * SOUTHERN KENNELS` MACHO 1XW ROM * He was the result of a well thought out breeding plan, where we placed under GR CH MAYDAY, a very well-bred female SCK'S BLONDIE, a daughter of GR CH BUCK when crossed with TANT's AWESOME BABY ( Aka SCK's Awesome Baby). Her sire was TANT's GR CH YELLOW, same sire as GR CH MAYDAY. At the same time, MAYDAY's Dam (Hollingsworth's DOLLY-ROM-) was very closely related to GR CH BUCK. In simple terms, she came from the same basic genetic foundation.
The story began when with great economic and logistical effort, SCK's BLONDIE was mobilized from USA to overseas. Although she was a cold bitch, she came from great breeding and her brothers were winners. This special combination produced one of MAYDAY's best Pound x Pound offspring. I say that without demeaning all the other extraordinary MAYDAY children and given his known reproductive history. It is important to highlight that MACHO was born in South America, when MAYDAY had already moved from his original home. SOUTHERN KENNELS continued their effort to support MAYDAY, then in its career as a stud dog. MACHO was exported into USA as a pup. It is important to emphasize that SOUTHERN KENNELS always considered this breeding combination very special. This combo (MAYDAY / BLONDIE), was predestined to make history given the high quality of the cross and assuming the offspring were well managed by those who came to own them. In particular, if they managed to handle MACHO correctly in shows and in a breeding program, they too would have left a mark in the dog game. We have always said that 50% is the dog and the other 50% is the owner. Owners must commit themselves to team up with their dog in each of his steps and always demanding an amount of sacrifice, so that as a team, they can reach the goals of Ch or Gr CH, and then gain a LEGACY as producer. Achieving these goals requires a great deal on the part of the handler and owner so that a good dog can reach what it can. MACHO was a unique dog that did not get to earn a match title and barely obtained the title of ROM thanks to the few crosses that were made during his short life. I will miss him forever. Today, SOUTHERN KENNELS thinks MACHO should have never been have sold. Sadly that is how the stories of the BIG ones pan out just like it did with SOUTHERN KENNELS MACHO (1XW & ROM).
Awesome Buck's Mom: THE CHOSEN FEW'S CHEYENNE ROM 2XW, 1XGL – Many years ago, Chico Lopez, a very special friend, asked me which way to go to build his breeding program. He was a very enthusiastic young man with a desire to excel. I admired his tenacity, perseverance, and strength of character. At that time, SOUTHERN KENNELS had worked to develop a very special breeding program which was 100% their effort. We were fortunate to have in our yard:
HOLLINGSWORTH's BULL
HOLLINGSWORTH's DOLLY (MOTHER OF MAYDAY & ROM)
CREW's SASSY LADY (Sired by Gr Ch Yellow / his sister CH SASSY)
Our breeding plan, (which turned out to be a very special breeding plan) was developed with the hope that the dogs produced would reach the hands of people who had the dedication and willingness to sacrifice whatever the dogs demanded of them.
This was how we made the combinations:
NUMBER ONE:
HOLLINGSWORTH's BULL & HOLLINGSWORTH's DOLLY
Produced: AYCART & RED TIDE KENNELS 'CRASH (2XW-1XGL) & MY FAVORITE MR. JEAN CLAUDE
NUMBER TWO:
HOLLINGSWORTH's BULL & CREW's SASSY LADY
Produced my favorite of this litter: RED TIDE KENNEL'S TARNA (2XW) POR
BREEDING NUMBER ONE AND TWO MENTIONED ABOVE WERE MADE BY SOUTHERN KENNELS AND WERE BORN IN THE HOUSE OF SOUTHERN KENNELS. THAT IS TO SAY, IT WAS WORK CARRIED OUT 100% BY THIS TEAM. WE ULTIMATELY DELIVER THE PUPPIES AND PROSPECTS TO THEIR OWNERS SO THEY COULD DO, THEIR 50% PART OF THE WORK.
So when my friend Chico Lopez asked me where to invest money he had earned honestly and saved with great personal sacrifice, I gave him my most honest answer. My answer came from what my eyes had seen and hands had worked. I advised him to select a female pup off AYCART & RED TIDE KENNELS 'CRASH (2XW-1XGL) & RED TIDE KENNEL'S TARNA (2XW) POR. My words as I remember them were, "you have a gifted eye, personally go and choose a puppy that you like most off that litter. Use that as a foundation to build your future". I knew that my 50% was done and directed this friend to the best source that could provide him with the genetic base to start his future. The other 50% was up to him. I always had confidence in this enthusiastic young man who was passionately focused in reaching big things.
From this breeding Chico Lopez chose a female that would end up being called THE CHOSEN FEW'S CHEYENNE ROM 2XW, 1XGL and became his crown jewel. When it was time for her to bred, Chico had already chosen the best stud for CHEYENNE. He used that meticulous eye to observe and personally study SOUTHERN KENNELS' MACHO (1XW ROM) who came from a very special and legendary SOUTHERN KENNELS cross. After careful consideration, Chico Lopez felt that these two dogs (Macho x Cheyenne), born in the yard of SOUTHERN KENNELS, would be the foundation of his yard for the next generation. Chico Lopez made this breeding quickly and luckily he did, since soon after, mistakes were made that would have made it impossible for the breeding to occur. This combination produced his next great dog. A dog that would go down in history as, "THE CHOSEN FEW'S CH AWESOME BUCK 4XW 1XGL ROM". Awesome Buck went on to sire 3 SDJ DOY.
CHICO'S ROAD TO SUCCESS INCLUDED MANY YEARS OF STRENUOUS WORK AND ADMIRABLE DEDICATION. USING THE EXCELLENT GENETIC BASE OF HIS STUD CH AWESOME BUCK, HE HAS ESTABLISHED A BLOODLINE THAT TODAY REPRESENT THE MAYDAY DOGS OF MODERN ERA.
THE ORIGINAL SOUTHERN KENNELS WISHES CHICO LOPEZ THE GREATEST OF SUCCESS IN HIS CONTINOUS MISSION TO MAKE LEGACIES OF HIS BEST DOGS OF YESTERDAY, TODAY, AND THOSE THAT WILL SURELY COME.
I ALSO WISH THAT HE FINDS, WHAT I FOUND IN HIM. A FRIEND WITH THE TENACITY AND COURAGE TO CONTINUE WITH THE CHICO LOPEZ DOGS CL HAS DEVELOPED.
GREAT DOGS SUCH AS CHEYENNE, MACHO, AND AWESOME BUCK WERE PART OF CHICO LOPEZ'S BEGINNING. YET, HE HAS CONTINUED TO MAKE INTELLIGENT COMBINATIONS THAT NOT JUST MAINTAINED THAT QUALITY IN THE DOGS BUT I DARE SAY, RAISED THE STANDARD IN ALL SENSE OF THE WORD. HIS ABILITY TO FREELY MAKE BREEDING COMBINATIONS WITH HIS OWN DOGS PLACE CHICO IN A POSITION OF PRODUCING DOGS THAT IMPROVE WITH EACH GENERATION. TODAY, HIS STABLE CONSISTS OF ELITE DOGS SUCH AS CH BAGMAN AND A BITCH OF HIGHEST QUALITY, GR CH SIEGA THE GREAT. THAT IS JUST TO NAME TWO IN A YARD FULL OF GREAT ONES. ITEMIZING ALL OF CHICO'S ACHIEVEMENTS WOULD ENTAIL WRITING A BOOK JUST TO DO HIM AND ALL THE GREAT DOGS HE HAS BRED, JUSTICE.
THE LAST I WILL SAY IS CONGRATULATIONS CHICO LOPEZ ON YOUR GREAT WORK AND THANK YOU FOR CONTINUING, IN A BRILLIANT WAY, THE LEGACY THAT WAS HANDED TO YOU.
AFFECTIONATELY,
Southern Kennels and Gr Ch Mayday
ARE PETS TODAY, APPROVED BUYERS ONLY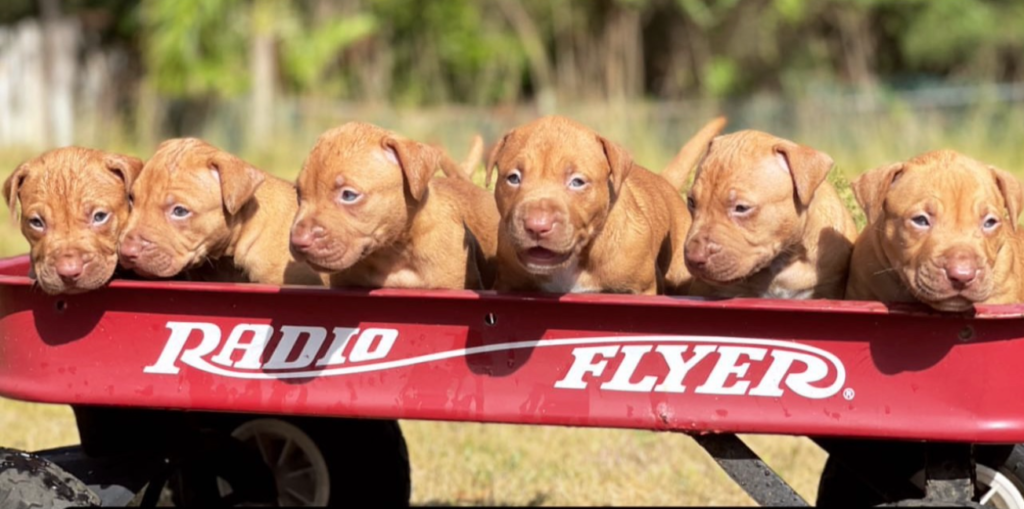 A Real pitbull, or real American Pitbull Terrier, is a dog made from the original FRAMEWORK best to best. During the founding years, only quality mattered. They discovered that the best family pit dogs were the best warriors. The dogs came exclusively from Brand Creators and breeders with a journey of quality and merits. Like buying anything, buy from the experts. We cover this topic in deep detail in other areas on this website. The brand of a Pitbull is important, pedigrees, the bloodline, matrix, and network. What kind of breeding decisions were made? And genetics? Merits? It is crucial to own a dog with consistent form and temperament.
The breed has gone into an incredible evolution during its nearly 200 of existence in the United States of America. The dogs immigrants brought here looked different, and many changes helped their development. The best dogs are the ones that were supposed to be bred. The Framework was to make the breed better. That is the reason why no hobby (pet) breeders were present during its creation of it. The fighting rules during the 1950s significantly changed the breed's athletic look. The breeding decisions made by those real dogmen made massive changes. If the man had made the great decision, he would have had better dogs. It was always a competitive dog that made the best pets; the most stable dogs also turned out to be those with the biggest hearts and athletic abilities.
The changes happened because the unique members of certain bloodlines outperformed the rest. Those individuals became the center of the breed. The numbers and merits showed Old family red nose dogs to be some of the best. The serious dogmen gave preference to those individuals; It was clear to them by the 1990s and 2000s that the best-performing and producing dogs at pet standards and in breeding frameworks were 89% red nose dogs. Legendary animals like Tombstone, Buck, Awesome Buck, The Bagman, Siega The Great, and now the great Athos from Bucha, Ukraine, to mention a few. Also, the Buckskin dogs like Mayday or Mechanic buck, HoneyBunch. These are some of the best in history. 
So it is not just a matter of opinion. It's a matter of facts. If the best dogs were blue nose, merle, or oversized dogs, history would tell us so. Yet those dogs are far from the best dogs. Fashion and money breeding destroyed the breed. Pet owners breeding their pets destroyed the breed. Lucky for some, there have been a few last men who have given their lives to preserve only the best, and that is one of the reasons why I don't work with breeders, kennels, etc.
Red Nose Puppies for Sale: The Best Mayday Bloodline Pitbulls Near You
Are you looking for the perfect addition to your family? Look no further than the Mayday bloodline pitbull, also known as the American Pit Bull Terrier. This breed is recognized worldwide as one of the best, and the Golden Vein creator has been responsible for breeding them for the last 33 years.
These dogs are not sold to just anyone, as they are only made available to approved buyers such as CEOs, entrepreneurs, life professionals, and other winners in life. The selection process is rigorous, ensuring that only the best dogs with zero human aggression are sold as pets.
It's no surprise that some of the world's top athletes, including boxing champions like Terence Crawford, Canelo Alvarez, Roy Jones Jr., Julio Cesar Chavez, Roberto Duran, and MMA stars such as Cris Cyborg, Royce Gracie, and Chito Vera own these amazing dogs.
Finding Mayday Bloodline Pitbull Puppies Near You
If you're looking for Mayday bloodline pitbull puppies for sale near you, then you're in luck. These amazing dogs can be found through reputable breeders who specialize in the Mayday bloodline.
To find a breeder near you, simply search for "Red Nose Puppies for Sale" or "Mayday Bloodline Pitbulls" and add your location to the search. You'll be presented with a list of breeders who have the puppies available for purchase.
Why Choose a Mayday Bloodline Pitbull?
Mayday bloodline pitbulls are the perfect addition to any family. They are known for their loyalty, intelligence, and affectionate nature. Plus, they are great with children and make excellent guard dogs.
When choosing a Mayday bloodline pitbull, you can be confident that you're getting a well-bred, healthy puppy that will bring joy to your family for years to come. And with their impressive bloodline, you'll be getting a dog that is sure to turn heads wherever you go.
In conclusion, Mayday bloodline pitbulls are some of the best dogs available, and finding one near you is easier than you think. So, don't hesitate to add one of these amazing dogs to your family today!
For the best dogs on earth today.
Red Nose Puppies
Victor Aycart , Chico Lopez and ATHOS FROM BUCHA.
THE ONLY GLOBAL GRAND CHAMPION IN HISTORY MALE.
All copyrights belong to chico lopez.
VICTOR AYCART KISSING GL GR CH ATHOS , PRICELESS
BUY THE BEST COLLAR FOR YOUR DOG TODAY
The best dog leather collar on earth, the warrior collar of the legends by ChicoLopez.com
Exotic leathers, you can find these nowhere. All imitations look and last as trash. The original
GLOBAL GRAND CHAMPION COLLAR
806-500-5552