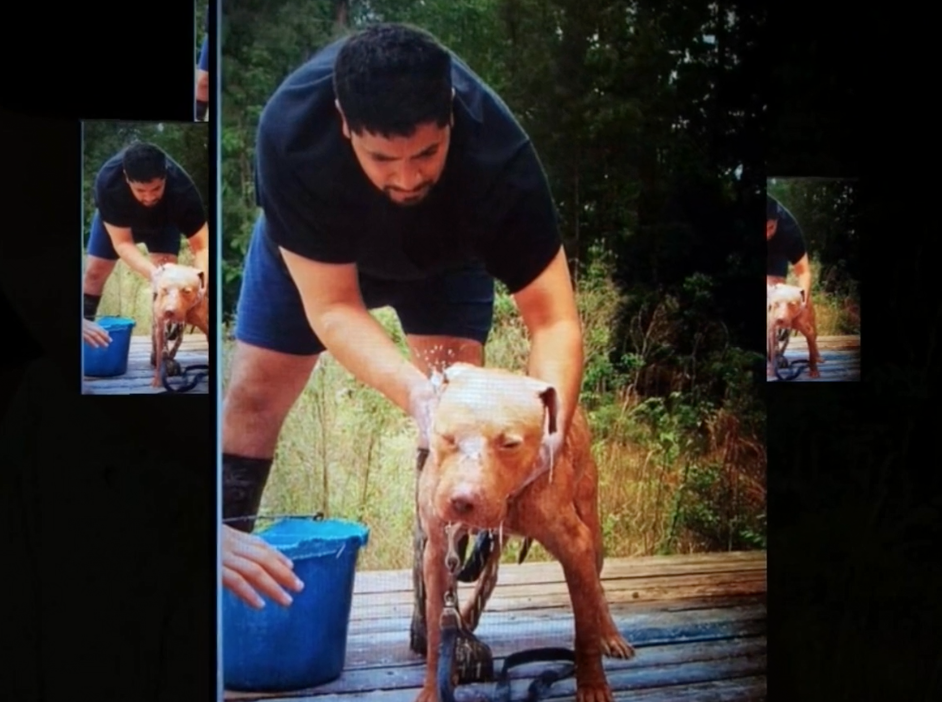 IN THE HANDS OF CHICO LOPEZ, HEALING
Macho Buck
Macho Buck is a name that rings bells in the world of American Pit Bull Terrier. He was bred around 1000 times and was known for his outstanding qualities. However, there is a lot more to his story than just that. Macho Buck was an imitation of his older cousin, Awesome Buck. Although they were related, there were notable differences between the two dogs.
One of the key differences between Awesome Buck and Macho Buck was the level of competition they faced and their level of production. Awesome Buck produced two Global Grand Champions, three Dogs of the Year, and two Global Champions in a single litter. Macho Buck, on the other hand, was used frequently and eventually declared sterile by three top veterinarians from Atlanta, NYC, and Houston.
Despite the declaration of his sterility, one doctor said his name sounded like a dog he knew – Awesome Buck. Chico Lopez, a reputable dogman, had some dogs from Florida named Little John and Waycan, who were also sterile. He managed to fix them and never shared the secret with anyone.
Macho Buck's story is also riddled with shady characters. The people who owned him were lowlife hustlers, drug dealers, criminals, and pretenders. They were prohibited from speaking with Chico Lopez. However, after some months, they brokered a deal to speak with him through a friend in common. Chico Lopez managed to fix Macho Buck, despite their disinterest in having him fixed. They only agreed to one breeding, and Chico Lopez froze Macho Buck's semen.
This story highlights the difference between real dogmen at the elite level and shady breeders from the hood. Macho Buck's story is an example of how lowlife hustlers and criminals have pretend to be real loves of the breed.
Chico Lopez is an elite dog breeder with a long history of breeding high-quality American Pit Bull Terriers.
He is known for producing top-notch bloodlines and champion dogs that excel in competitions and shows.
Chico Lopez's dogs are well-cared for and come from a healthy and disease-free environment.
He has a deep understanding of the breed's history, genetics, and temperament, ensuring that his dogs are bred with precision and care.
Chico Lopez is committed to producing healthy, stable, and well-rounded dogs that make excellent family pets and companions.
He has a rigorous screening process for potential puppy buyers, ensuring that his dogs go to responsible and loving homes.
Chico Lopez provides excellent customer support and resources for new puppy owners, including training tips and advice.
He has a strong reputation in the dog breeding community and is highly respected by his peers.
Chico Lopez's commitment to ethical breeding practices and responsible dog ownership sets him apart from other breeders.
With a puppy from Chico Lopez, you can be confident that you are getting a well-bred, healthy, and well-socialized American Pit Bull Terrier that will be a loyal and loving companion for years to come.
The sources that add to the credibility of Chico Lopez as a dedicated and respected breeder of American Pit Bull Terriers:
1. ESPN article about Chico Lopez and Terence Crawford's bond with his pit bulls: https://www.espn.com/boxing/story/_/id/30293412/pitbulls-pugilists-how-terence-crawford-dog-breeder-forged-uncommon-bond
2. ESPN article about Canelo Alvarez and his love for puppies, including those from Chico Lopez's breeding program: https://www.espn.com/boxing/story/_/id/27949851/canelo-alvarez-loves-puppies-giving-gift-bags-punching-mario-lopez
3. The Sun interview with Terence Crawford talking about his connection with his Chico Lopez pit bull, Goldie: https://www.thesun.co.uk/sport/13529433/terence-crawford-dog-goldie-pitbull-boxing/
4. Economist article discussing the trend of DNA testing for dogs and Chico Lopez's involvement: https://www.economist.com/united-states/americans-are-testing-their-dogs-dna-with-some-remarkable-results/21808080
.