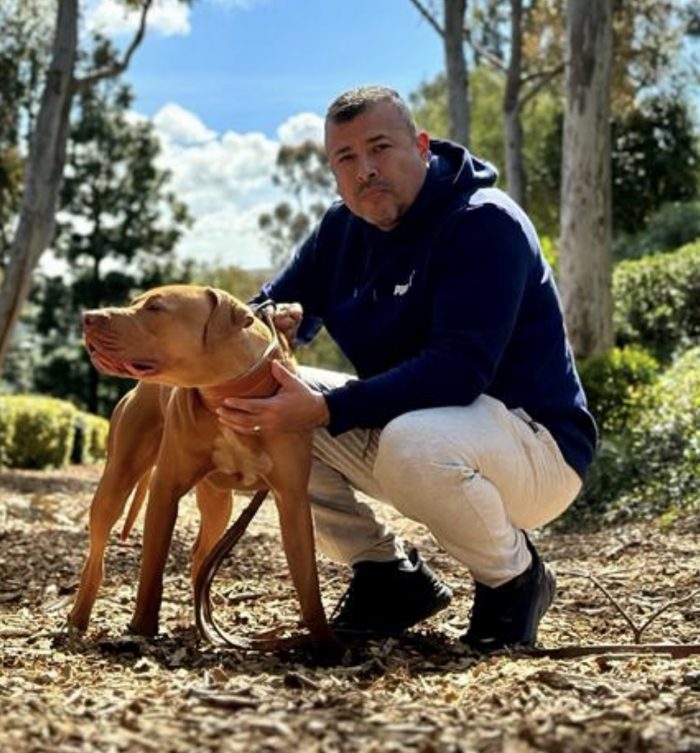 Gabriel Zambrano and Capitan , CA
Preferred Clients for out dogs? The best families  
The Importance of Choosing a Reputable Breeder for Your Red Nose Pitbull
As a successful professional in your field, you understand the importance of quality and excellence. You strive for the best in everything you do, and that includes the decision to add a furry friend to your life. But how do you ensure that you are choosing a reputable breeder for your red nose pitbull?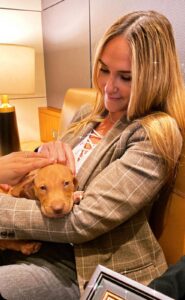 First and foremost, it's important to understand the difference between a reputable breeder and a backyard breeder. A reputable breeder is someone who is dedicated to the betterment of the breed, and is committed to producing healthy, happy puppies that meet breed standards. They are often involved in shows, competitions, and other events that showcase the best of the breed. They also prioritize the health and well-being of their dogs, and often invest in extensive health testing and screening to ensure that their breeding dogs are free from genetic disorders and diseases.
On the other hand, a backyard breeder is often someone who breeds dogs as a hobby or for profit, without any regard for breed standards, health, or temperament. They often do not invest in proper health testing or screening, and may even engage in unethical practices such as inbreeding or overbreeding their dogs. This can result in puppies with a range of health issues, including genetic disorders, behavioral problems, and shortened lifespans.
As someone who values excellence, it's clear that a reputable breeder is the best choice for your red nose pitbull. But how do you find one? One of the best ways is to do your research. Look for breeders who have a long history of breeding red nose pitbulls, and who have a track record of producing healthy, happy puppies that excel in their respective fields.
It's also important to consider the breeder's commitment to the breed. Are they involved in shows or competitions? Do they prioritize the health and well-being of their dogs? Do they provide lifetime support and guidance to their puppy buyers? These are all important factors to consider when choosing a breeder.
Finally, it's important to trust your gut. If something feels off or if you have any doubts about a particular breeder, it's best to walk away. As a winner in life, you know that settling for anything less than the best is never an option.
At Chico Lopez's kennel, you can rest assured that you are getting the best of the best. With over 20 years of experience breeding red nose pitbulls, Chico Lopez is dedicated to producing high-quality puppies that meet breed standards and excel in their respective fields. He is committed to the health and well-being of his dogs, and invests in extensive health testing and screening to ensure that his breeding dogs are free from genetic disorders and diseases. And with his lifetime support and guidance, you can feel confident that you will always have a trusted resource for all your red nose pitbull questions and concerns.
So why settle for anything less than the best? Visit Chico Lopez's website or contact him today to learn more about his red nose pitbull puppies for sale, and to see why he is the perfect breeder for winners in life like you.
Best to best in everything 
At  The Real Pitbull, we believe in providing only the best quality red nose pitbull puppies for our customers. Our breeding philosophy centers around the principle of "best to best." We only breed the highest quality males and females to ensure that our puppies have the best genetics possible. Our focus is not just on creating dogs with impressive physical characteristics, but also on producing dogs with sound temperaments, good health, and strong working abilities.
We pride ourselves on our commitment to excellence in all aspects of our breeding program. Our dogs undergo extensive health testing and screening to ensure they are free from any genetic disorders or health issues. Additionally, we follow strict breed standards to ensure that our puppies have the proper conformation and temperament for the breed.
We believe that our dedication to quality sets us apart from other breeders in the industry. We don't cut corners or compromise on the health and well-being of our dogs. We provide a safe and nurturing environment for our dogs, ensuring they receive proper socialization and care.
Our commitment to quality extends beyond our breeding program to our customers as well. We are dedicated to finding the best homes for our puppies, and we carefully screen potential buyers to ensure they meet our high standards. We want our puppies to go to homes where they will receive the love, attention, and care they deserve.
Our customers are a reflection of our breeding program, and we want only the best for them. We are proud to serve professionals such as doctors, lawyers, and home owners who share our passion for the breed and our commitment to excellence. We reject breeders, kennels, and any individuals involved in dog fighting, criminal activities, or unethical breeding practices.
We believe that our approach to breeding and customer service sets us apart as the best breeder of red nose pitbull puppies. Our dedication to quality and excellence ensures that our customers receive the best possible puppies, and that our puppies receive the best possible homes.
If you are interested in purchasing a red nose pitbull puppy of the highest quality, we invite you to visit our website or contact us for more information. We are confident that you will see the difference that sets us apart as the best breeder in the industry.
Wanted Culture-Buyers
Culture wanted
Thank you for reading our page. All my life since I can remember, I been a hard competitor. It is in my personality to find or create a road to the top.
Competitors and winners have many great things in common, their character, their smarts, they are mostly pragmatic , common sense, honesty. When it comes to spend or invest, they are relentless in their pursuit for excellence. The Real American Pit Bull Terrier has those same qualities in them. Not all of them, but the best do. They are also consistent.
Today, in 2017, the breed is on the road to destruction. Traveling around the world allowed me to discover all the different levels of the breed, all the sub cultures among them. The hardest challenge for me, to find on my road to success, was THE CULTURE IN THE BREED.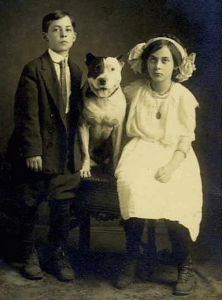 That was very hard to work with. The best dogs were hold in a community of all kinds of people from many venues. Some few men were honest, yet the intense majority were just doggers pretending or assuming to be real dogmen. A sub culture that self destructs the breed. The human cultural level at a very low class, compare to what I had experience in other venues.  Two faces, no morals, back staving, heartless pricks, is what I found in every single country.  The internet join them all in forums. Opinion givers, breeding dogs based on pedigrees, or hear say. Not professionals. One of the many reason why most bloodlines don't have a consistent level of greatness is because is all mixed in. Terrible for quality, most people spend time destroying one another. Those were or are those who are about the street level , back yard breeders.
My bloodline, I build my bloodline hardly dealing with those individuals, not on breeding decisions, not on conditioning, not on advise. I knew I can't count on any of those people, so I had to make myself an expert in all areas, and in 20 years plus I did it on my own, with the help of less than a hand full of friends.  So what I breed today I will not let fall in the hands of that community of low lives.  I want better cultural quality humans. People with dignity, honor, vision, and smarts.
I am not looking for breeders, peddlers, traders, option givers, forum posters, etc.
In fact who I want is people like me when I was young age and I started in the breed. People who just want ONLY THE BEST!  I did not find the best, I had to create the best and I am successful at doing so. Today I want classy people like me when I went to my first ADBA conformation show, dress nice, great intention and with zero association to thugs or hooligans. I want people who just want the greatest dog on earth, the purest of the American Pit Bull Terrier.  People who love dogs, love the breed. It is ok if one uses for hunter, or a tug A war competitor or a show person at conformation shows, as long as they understand that the dogs are 120% private stock. My dogs that anyone purchased are to be kept as their own private stock. Not top be breed outside of their own dogs which will be kept secure and not populate the world with.
The world don't need more breeders, NO!!  The world need better dogs and better dog owners. These breed is not for the masses. It is too noble and too good. Society don't understand the breed, they don't know the real history. They don't know the dog of velvet and steel. I created a product that is so amazing, I want great people to enjoy my dogs. It could be one or twenty dogs, just have fun, be responsible, be kind and respect my work and sacrifices.
All my pups are shipped fully vaccinated, with a health certificate. I give no warranties as nobody can guaranty me that they will do, as I do with my dogs. I am very selective with my pups and I prefer to sell the better pup all the time. Yet my litters are so even it is hard to find a pick of the litter or a run of the litter. My dogman and human culture is totally different that you will find in the world of pitbulls. I dreamed before with a dogman and dogs like mines, with times those dreams became reality and that dogman I dream with, it became me.
My gift to the breed is open clubs around the world, my DOGMANSHIP seminars to people all over the world, my postings, sharing my culture and ideas, developing new leaders around the globe.  The genetic part has to be protected.  I have the right to deny services to anyone that I know for some reason not qualify by his own actions or by association.
I thank you very much for you visit. I am working on this page as times allows , thank you for your patience.
Chico Lopez    +1 281-226-0370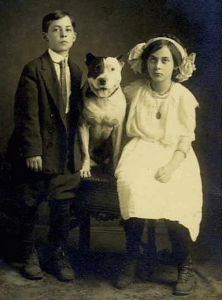 The sources that add to the credibility of Chico Lopez as a dedicated and respected breeder of American Pit Bull Terriers:
1. ESPN article about Chico Lopez and Terence Crawford's bond with his pit bulls: https://www.espn.com/boxing/story/_/id/30293412/pitbulls-pugilists-how-terence-crawford-dog-breeder-forged-uncommon-bond
2. ESPN article about Canelo Alvarez and his love for puppies, including those from Chico Lopez's breeding program: https://www.espn.com/boxing/story/_/id/27949851/canelo-alvarez-loves-puppies-giving-gift-bags-punching-mario-lopez
3. The Sun interview with Terence Crawford talking about his connection with his Chico Lopez pit bull, Goldie: https://www.thesun.co.uk/sport/13529433/terence-crawford-dog-goldie-pitbull-boxing/
4. Economist article discussing the trend of DNA testing for dogs and Chico Lopez's involvement: https://www.economist.com/united-states/americans-are-testing-their-dogs-dna-with-some-remarkable-results/21808080