Wanted Culture-Buyers
Culture wanted
Thank you for reading our page. All my life since I can remember, I been a hard competitor. It is in my personality to find or create a road to the top.
Competitors and winners have many great things in common, their character, their smarts, they are mostly pragmatic , common sense, honesty. When it comes to spend or invest, they are relentless in their pursuit for excellence. The Real American Pit Bull Terrier has those same qualities in them. Not all of them, but the best do. They are also consistent.
Today, in 2017, the breed is on the road to destruction. Traveling around the world allowed me to discover all the different levels of the breed, all the sub cultures among them. The hardest challenge for me, to find on my road to success, was THE CULTURE IN THE BREED.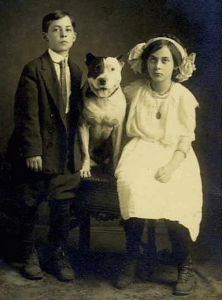 That was very hard to work with. The best dogs were hold in a community of all kinds of people from many venues. Some few men were honest, yet the intense majority were just doggers pretending or assuming to be real dogmen. A sub culture that self destructs the breed. The human cultural level at a very low class, compare to what I had experience in other venues.  Two faces, no morals, back staving, heartless pricks, is what I found in every single country.  The internet join them all in forums. Opinion givers, breeding dogs based on pedigrees, or hear say. Not professionals. One of the many reason why most bloodlines don't have a consistent level of greatness is because is all mixed in. Terrible for quality, most people spend time destroying one another. Those were or are those who are about the street level , back yard breeders.
My bloodline, I build my bloodline hardly dealing with those individuals, not on breeding decisions, not on conditioning, not on advise. I knew I can't count on any of those people, so I had to make myself an expert in all areas, and in 20 years plus I did it on my own, with the help of less than a hand full of friends.  So what I breed today I will not let fall in the hands of that community of low lives.  I want better cultural quality humans. People with dignity, honor, vision, and smarts.
I am not looking for breeders, peddlers, traders, option givers, forum posters, etc.
In fact who I want is people like me when I was young age and I started in the breed. People who just want ONLY THE BEST!  I did not find the best, I had to create the best and I am successful at doing so. Today I want classy people like me when I went to my first ADBA conformation show, dress nice, great intention and with zero association to thugs or hooligans. I want people who just want the greatest dog on earth, the purest of the American Pit Bull Terrier.  People who love dogs, love the breed. It is ok if one uses for hunter, or a tug A war competitor or a show person at conformation shows, as long as they understand that the dogs are 120% private stock. My dogs that anyone purchased are to be kept as their own private stock. Not top be breed outside of their own dogs which will be kept secure and not populate the world with.
The world don't need more breeders, NO!!  The world need better dogs and better dog owners. These breed is not for the masses. It is too noble and too good. Society don't understand the breed, they don't know the real history. They don't know the dog of velvet and steel. I created a product that is so amazing, I want great people to enjoy my dogs. It could be one or twenty dogs, just have fun, be responsible, be kind and respect my work and sacrifices.
All my pups are shipped fully vaccinated, with a health certificate. I give no warranties as nobody can guaranty me that they will do, as I do with my dogs. I am very selective with my pups and I prefer to sell the better pup all the time. Yet my litters are so even it is hard to find a pick of the litter or a run of the litter. My dogman and human culture is totally different that you will find in the world of pitbulls. I dreamed before with a dogman and dogs like mines, with times those dreams became reality and that dogman I dream with, it became me.
My gift to the breed is open clubs around the world, my DOGMANSHIP seminars to people all over the world, my postings, sharing my culture and ideas, developing new leaders around the globe.  The genetic part has to be protected.  I have the right to deny services to anyone that I know for some reason not qualify by his own actions or by association.
I thank you very much for you visit. I am working on this page as times allows , thank you for your patience.
Chico Lopez    +1 281-226-0370